Tooth Whitening in Downingtown, PA
Are You Ready For World-Class Tooth Whitening In Downingtown PA?
Have you ever seen someone flash a smile that literally lit up a room? It's hard to miss. Some people squeeze through life with consistently bright, white teeth.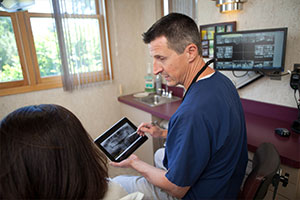 For the majority of us, though, maintaining a room-lighting smile isn't quite so easy.

The truth is, that flawless-smile-flashing friend of yours likely wasn't born with such stunning teeth. And they most likely didn't get them from the over-the-counter products at the local drugstore, either. Uniform, bright, white teeth are usually the product of a tooth whitening service offered by skilled dental professionals.

So, next question: Where could someone hope to obtain a tooth whitening in Downingtown PA that produces such stellar results?

The answer to that question is simple: look no further than the friendly, expert dentists at Chester County Family Dentistry. They can offer services for tooth whitening in Downingtown PA with world-class products that produce top results.
Get Started
Better Options, Better Results
While many of the tooth whitening products available over-the-counter in drug stores can cause damage to the enamel. White teeth aren't worth compromising your dental health for. With the Opalescence tooth whitening options available from Chester County Family Dentistry, you can rest assured that you are receiving effective, tooth-safe tooth whitening in Downingtown PA.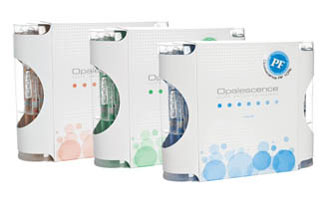 Our tooth whitening options include three services from the Opalescence professional dental line of products: Opalescence Boost, Opalescence PF Tray Gel, and Opalescence Go.
Opalescence Boost is a 40% hydrogen peroxide gel; it only needs to be worn for 30 minutes a day and produces results in as little as three weeks.
Opalescence PF Tray Gel is a potassium nitrate and fluoride gel that reduces tooth sensitivity and helps prevent cavities while whitening teeth.
Opalescence Go is an economical one-time-use product that whitens teeth and strengthens enamel.
At Chester County Family Dentistry, we proudly stand behind all of our services for tooth whitening in Downingtown PA–and the world-class smiles they produce. Contact us today!
Book My Appointment
610-431-0600