The Benefits of Mercury-Free Dentistry Every Patient Should Know
Introduction to Mercury-Free Dentistry in West Chester, PA
Over 100 years ago, the discovery of amalgam fillings revolutionized the treatment of tooth decay and cavities. Prior to fillings, dental patients were at risk of losing teeth. Amalgam fillings consisting of mercury and a mixture of tin, copper, silver, or zinc were discovered to halt the spread of bacteria in the tooth. While this approach saved countless people from losing teeth, modern research in dentistry has led to better, safer techniques to treat cavities—namely, mercury-free dentistry.

At Chester County Family Dentistry, we believe in using the safest, most effective approaches for each and every patient. Some of our patients choose our dentistry specifically for our mercury-free dental practices. Learn more below about this treatment option and why it's so beneficial to your oral health.
Get Started
Why Is Mercury-Free Dentistry Important?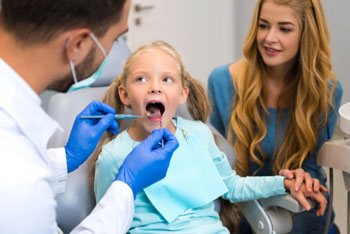 Over the years, mercury poisoning has remained a contentious topic of discussion in and out of the professional healthcare community. Some healthcare providers do not feel that mercury from amalgam fillings poses a serious health threat to patients. Studies, however, negate this stance.

According to the World Health Organization (WHO), amalgam fillings produce what's referred to as "mercury vapor outgassing." When this phenomenon occurs, 80% of this dangerous vapor can be absorbed by the individual with amalgam fillings. Furthermore, mercury amalgam fillings have the potential to harm healthcare workers who are handling the material, the environment, and wildlife.

Because of these risks, the WHO has suggested the phasing out of amalgam fillings in favor of alternative restoration materials.

The process of removing amalgam fillings is referred to as mercury-free dentistry. At CCFD, this treatment is a priority for many reasons:
Health and Safety Come First

Mercury vapor outgassing has been associated with adverse effects on the brain and kidneys. It's also been shown to be more dangerous for younger children and pregnant women. Some studies suggest links between mercury poisoning and certain neurological conditions.

Amalgam Fillings Are Antiquated

In addition to health concerns, the process is simply dated. In the dental field, specialists consistently aim to optimize our diagnostic and treatment processes to give patients the best possible care. This means reevaluating the way we treat cavities.

Composite Fillings Are Superior in Many Ways

An innovative alternative is composite fillings. Composite fillings are much safer than their 50% mercury counterpart. Containing no mercury, they are instead made of powdered glass and acrylic resin. Not only do patients feel better about what's being put into their mouths, but they also enjoy the benefits of a filling that can be custom colored to blend in with the rest of their teeth.

Removal of Amalgam Requires Training

Mercury-safe dentists, such as our own Dr. David Montgomery and Dr. Ryan Dunn, are trained in how to properly remove and dispose of amalgam fillings so that neither the dentist nor the patient is exposed to mercury. We are able to ensure and guarantee the safe extraction of amalgam fillings.
Additional studies show that when patients have their amalgam fillings safely removed, they experience the following:
Discontinued metallic taste in their mouth
An increase in energy
Dissipated brain fog with a greater ability to focus
Receptiveness to treatment for other health conditions
Benefits of Mercury-Free Dentistry
It's important for our patients to realize that when they opt for a mercury-free dentist, they receive numerous benefits of high-quality composite fillings. Take a look at some advantages:
Safe Solution

Composite fillings are comprised of multiple synthetic resins that do not contain any mercury or pose any health risks.

Beautiful Results

White composite fillings are attractive, matching the natural look and feel of your real teeth.

Versatile Usage

Unlike amalgam fillings, composite fillings repair both tooth and resin damage.

Reliable Option

Composite fillings are strong and reliable, lasting for years to come.
When patients search for a functional dentist, they're pleased to find reliable, expert help at Chester County Family Dentistry. If holistic dental cleaning, fluoride-free dentistry, and mercury-free dentistry are important services that you want access to, CCFD is the practice for you.

Take advantage of mercury-free dental services or learn more by scheduling an appointment.
Book My Appointment
610-431-0600