A+ Dental Procedures and Dental Techniques for ALL CCFD Patients
Dental Procedures & TEchniques in West Chester, PA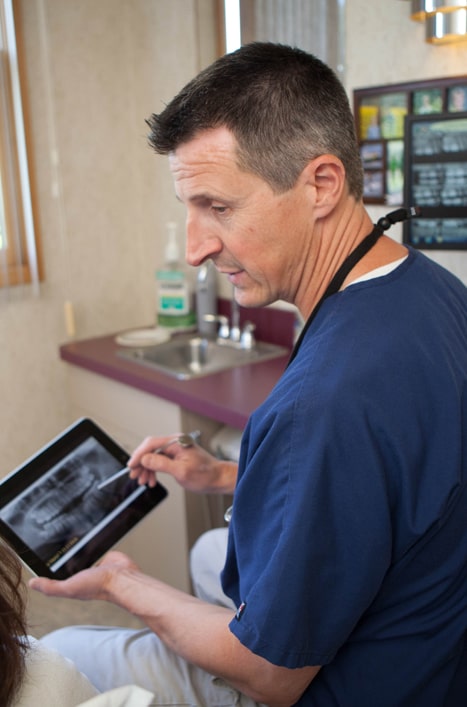 At Chester County Family Dentistry, we take your oral health seriously. The smiles on our patients' faces keep us motivated in our dedication to practicing and utilizing the latest in dental procedures, instruments, and techniques.

CCFD offers a community which values the doctor-patient relationship and prioritizes your comfort and care. We understand that you place your trust in us to provide professional, diverse, and progressive dental services for you and your family. We make every effort to provide timely services using the latest procedures and techniques.
Get My Appointment
Dental Procedures and Techniques to Inspire Trust and Longevity
At CCFD, our patients not only put their trust in Dr. David Montgomery and Dr. Ryan Dunn, they have built long-lasting relationships with our dentists and hygienists. We have generations of families that keep coming back to our office for consistent, friendly, and advanced dental services.

Take a look at some of the innovative procedures and techniques we offer our patients at CCFD:
Smile Through the Looking Glass
At CCFD, we don't expect you to imagine what an innovative dental service experience looks like. We encourage you to visit us, call us for questions, or experience a virtual tour online!

In the meantime, take a look at what some of our loyal patients have to say about the progressive dental techniques and procedures at CCFD:

"All staff members are warm and witty people. They greet you by name and remember the details of life that you shared with them. It feels good to come to this practice. They also do great dental work. And they do a great job with kids—my son started timing his brushing after they showed him how plaque builds up." — Julia F.

"Dr. Dunn performed laser whitening on me. My teeth are very sensitive and I was a little nervous at first. Dr. Dunn and Becky were very comforting during the process. It didn't hurt at all and the results were amazing! I give a 10/10—definitely recommend!!! Thank you Chester County Family Dentistry for an awesome experience!" — Andrea D.

"I have been going to Dr. Dave for at least 15 to 20 years and CCFD for 30 years. I never had a bad experience. The quality of work and the staff are top notch. They have flexible business hours that allow me to schedule an appointment without taking time off from work. They have the latest technology. I moved from the area and drive over an hour to my appointments. I continue to use this dental practice since I'm pleased with the work and trust Dr. Dave." — Dave D.
Book My Appointment
610-431-0600