Best Teeth Whitening Downingtown
The Best Teeth Whitening Downingtown Residents Can Enjoy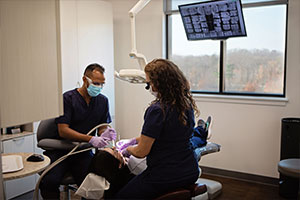 Today, having whiter teeth is becoming an increasingly popular desire amongst everybody, it seems. However, with whitening toothpastes, gels, and strips by the dozen, it can be difficult to decide which is the best teeth whitening Downingtown residents can experience. The truth of the matter is though, while you may experience some results with over-the-counter teeth whitening regimens, nothing will whiten your teeth like a professional procedure. That is why, if you are looking for the best teeth whitening Downingtown residents can get to nearby, then look no further than Chester County Family Dentistry!

At Chester County Dentistry, professional staff use teeth whitening procedures recognized by the American Dental Association – a claim no over-the-counter treatment can boast. With this treatment, even the toughest stains caused by food, coffee, tobacco, aging, and other sources will be a thing of the past! In fact, Chester County Dentistry is so confident that their White Done Right™ system is the best teeth whitening Downingtown area residents can experience, they guarantee that nearly any patient with any lifestyle can enjoy a healthy smile again.

Whether you would like a one-time 60 minute procedure, are interested in custom made trays for daily whitening, or just want to whiten your teeth quickly and within a budget, Chester County Dentistry has the right fit for you.
Get Started
Opalescence: The Right System for the Best Teeth Whitening Downingtown Residents Can Enjoy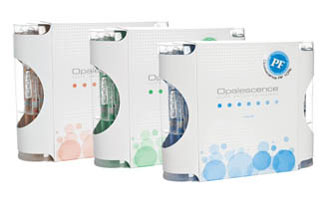 At Chester County Family Dentistry, you can use one of three teeth whitening methods to suit your needs:
Opalescence™ Boost

Just four to six 15 minute in-office applications, plus one 30 minute in-home treatment once a day will get you the results you want so fast, most patients see an immediate result.

Opalescence™ Gel

After approximately ten in-home applications, ranging in amount of time according to your teeth whitening needs, you should see a much brighter smile!

Opalescence™ Go

This "entry level" whitening system that still beats the effectiveness of over-the-counter competitors should give you a whiter smile in just three weeks.
Book My Appointment
610-431-0600