Teeth Whitening West Goshen Pennsylvania
FAQs About Teeth Whitening West Goshen Pennsylvania Relies On
Does the color of your teeth keep you from smiling? If you are embarrassed by yellow teeth and are looking for information about teeth whitening West Goshen Pennsylvania relies on, we've got the answers to your most frequently asked questions.
Get Started
3 Teeth Whitening FAQs
What's the best way to whiten my teeth?

First, you'll need to go to Chester County Family Dentistry to get a consultation to determine the cause of the discoloration. We have three safe and effective treatment options available.

Is there any reason not to whiten my teeth?

During your dental visit, your dentist will inform you if there are any dental treatments required before receiving the best teeth whitening in West Goshen. If the discoloration of your teeth are caused by abscesses, tooth decay, or root canal problems – bleaching your teeth will help to mask the problem, but not resolve them.

What happens if my teeth become sensitive during the whitening process?

If you have sensitive teeth beforehand, we recommend brushing your teeth with a desensitizing toothpaste two weeks prior to teeth whitening. Your Chester County Family Dentist will advise you on the best treatment for your teeth.
Ask the Experts
Discover Why Teeth Whitening West Goshen Pennsylvania Trusts Us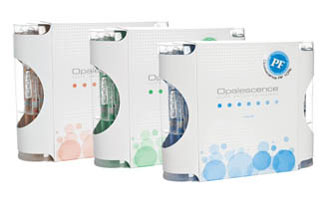 While there are a variety of tooth whitening products on the market, they may not produce the results promised in the allotted time. Our dentists offer three safe and effective products that teeth whitening West Goshen Pennsylvania loves!
Opalescence Boost

This is a combination in office and at home treatment that brightens your teeth in as little as three weeks. During your follow-up appointments, the dentist will give you another West Goshen teeth whitening if necessary.

Opalescence PF Tray Gel

Contains potassium nitrate and fluoride, this whitening treatment not only whitens your teeth, but also decreases sensitivity and prevent cavities.

Opalescence Go

We recommend Opalescence Go, a more economical option. This whitening tray is just for in-home use, and is available as one-size fits all.
Interested in learning more about teeth whitening West Goshen Pennsylvania trusts? Call us or schedule an appointment today.
Book My Appointment
610-431-0600