Teeth Whitening Near Downingtown
3 Reasons To Get Teeth Whitening Near Downingtown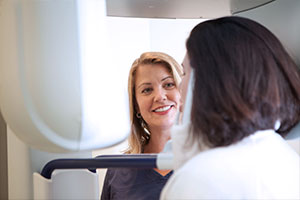 Are you looking to let your smile shine this summer? We all know that this is the season of weddings, engagements and vacation. This is the season that we all long to look our best. Why not start with the feature that gives the best first impression – your smile.

Here at Chester County Family Dentistry we provide you with a solution for teeth whitening near Downingtown. Conveniently located in West Chester, PA – Chester County Family Dentistry provides their patients with a safe, efficient and entertaining environment. Our services include premier teeth whitening services. These services far outperform the products that you purchase in the grocery store. In fact, our teeth whitening products are only available in dental offices.
Get Started
So, why should you choose us to get teeth whitening near Downingtown?
We Offer 3 Choices, To Best Suit Your Needs

You can choose between our Opalescence Boost which gives you your ideal shade in our office with just 1 visit, Opalescence PF Gel which is dispensed with different levels of concentrations for those who have extreme sensitivity – allowing you to dispense into custom made trays and do at home, and lastly Opalescence Go – the dollar stretcher of all whitening. Opalescence Go allows you to save some cash and still get the Opalescence results that people long for.

We Offer You Financial Peace

If you're worried about how much you'll be spending on teeth whitening – we have a solution for you. We offer a range of whitening systems that go from dollar stretcher to top dollar. If you're interested in the top dollar treatment, we may be able to offer you a payment plan through Care Credit.

You Receive Concierge-Level Care

With digital x-rays, we decrease the level of radiation exposure. We also have intra-oral cameras to give you an inside look of what we see. We believe that educated and informed patients create comfortable patients. Our office is pristine in care with high sanitation standards and hospital grade sterilization devices.
Book My Appointment
610-431-0600