Teeth Whitening in Downingtown and West Chester
Your Options for Teeth Whitening in Downingtown and West Chester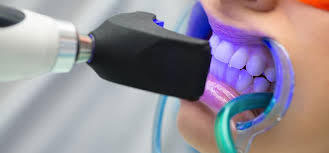 Teeth whitening in Downingtown, PA and West Chester, PA uses an innovative cosmetic dental treatment that safely brightens and lightens the shade of your teeth. Since the treatment is noninvasive, your results can be achieved quickly and painlessly. Downingtown and West Chester residents can boost their confidence and raise their self-esteem by choosing teeth whitening and other cosmetic dental procedures aimed at improving their smile. Learn more about how Chester County Family Dentistry can be of assistance to you and your teeth.
Get Started
How to Determine If Teeth Whitening is Right for You
Teeth whitening in Downingtown, PA and West Chester, PA begins with a consultation and an in-depth evaluation of your smile. If you're an idealcandidate, custom-fitted whitening trays will be created specifically for your teeth to ensure optimal results. After your whitening trays are made, your treatment will be continued in office or at home with the use of a whitening kit. Both at home and in office methods are highly effective, and both can be discussed with your dentist during your initial appointment.
Ask the Experts
At-Home Whitening Treatments
An at-home teeth whitening treatment uses a specialized whitening gel to lighten the shade of your teeth gradually over a period of 2-4 weeks. During this time, any unwanted stains due to habits such as drinking and smoking, are successfully removed or greatly reduced. While you may experience tooth sensitivity during your whitening treatment, this side effect is temporary. Speak with your dentist if this symptom lasts for a while or worsens.
Teeth Whitening in West Chester, PA, or Downingtown, PA: In Office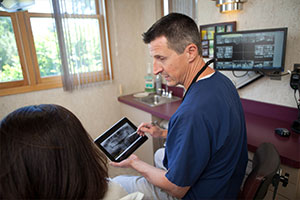 In-office whitening treatments use advanced laser light technology to rapidly brighten your teeth. In just under an hour, your smile can be completely refreshed and improved. Your results will typically last for about a year before any additional treatments are needed to maintain your look, but this timeline is different for each patient depending on the severity of the yellowing their teeth have experienced. This quick procedural option has caused a rapid increase in the popularity of teeth whitening due to both its effectiveness and affordability.

When considering teeth whitening in Downingtown, PA and West Chester, PA, it is best to schedule a professional consultation to determine if the procedure is right for you. Our friendly staff will provide you with unparalleled customer service and complete satisfaction. Ready to come in? Make an appointment for your consultation here or give us a call.
Book My Appointment
610-431-0600