Opalescence Teeth Whitening
Get the Professional Results You Deserve with Opalescence Teeth Whitening
If you are one of the many people who have used store-bought whitening toothpaste, teeth whitening strips, or DIY home whitening solutions, only to be disappointed by the results, you're not alone! Many home whitening solutions can lead to both short and long-term side effects that can be harmful and may not lead to whiter teeth.

At Chester County Family Dentistry, our Opalescence Teeth Whitening Systems offer professional, safe, and effective whitening results. If you're hiding your smile due to stains or discoloration of your teeth, professional teeth whitening can do wonders to lift your confidence and spirit. Learn everything you need to know about how to get the results you want, without compromising your dental health.
Get Started
When to Seek Opalescence Teeth Whitening Treatment
Over time, our teeth can become stained for a variety of reasons. One of the most common ways surface stains develop are from the foods and drinks we consume. Red wine, soda, tea, and coffee are among the top offenders when it comes to staining your teeth.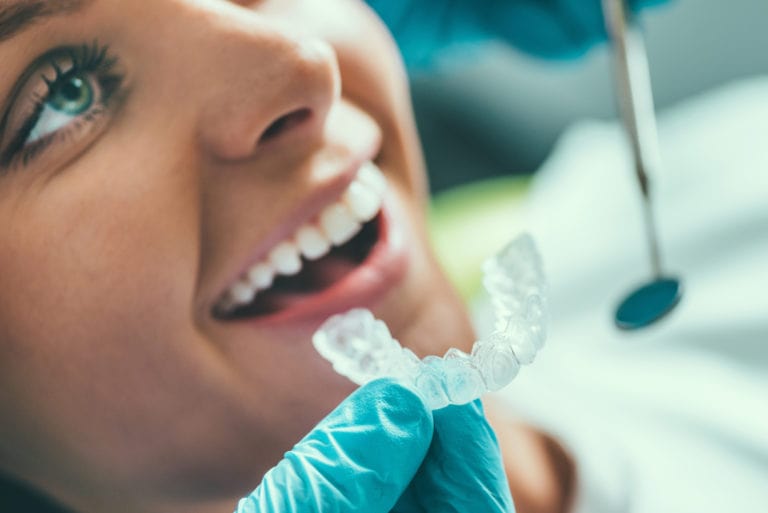 Other contributing factors that may cause dull and stained teeth include:
Age

As we age, the dentin underneath the tooth enamel begins to thin, revealing more of the dentin's natural yellow hue.

Medication

Certain types of antihistamines, antibiotics, chemotherapy drugs, and other types of medication are known to discolor the teeth.

Tobacco

Nicotine and tar found in tobacco products, like cigarettes, produce yellow-colored stains on the teeth.

Trauma

When a tooth becomes impacted due to an unforeseen blow to the mouth or another type of trauma, it can reveal more of the darker color of your tooth's dentin.
When any of these factors produce discoloration and stains, consulting your dentist about pursuing a professional teeth whitening treatment can help restore a whiter and brighter smile.

While you may see a subtle difference by using over-the-counter teeth whitening products, you most likely won't achieve the look you were hoping for. And, to avoid potential problems (often caused by abrasive whitening products) it's always best to consult a professional before trying any new teeth whitening solution.

At CCFD, we offer patients the Opalescence Tooth Whitening Systems for flexibility and reliable results.
Ask the Experts
Three Amazing Opalescence Tooth Whitening Systems for Radiant Results
As opposed to bleaching agents and over-the-counter whitening solutions that can be potentially damaging and cause sensitive teeth and gums, Opalescence Tooth Whitening Systems whiten and brighten the teeth. Your smile quickly transforms several shades lighter, with minimal damage, all while supervised by a team of professionals.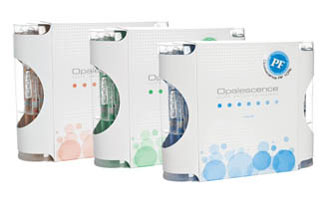 Our CCFD team helps patients identify the best teeth-whitening process out of the following three options, based on their individual needs:
Opalescence Boost

In as little as three weeks, a whiter smile can be achieved with the at-home and in-office Opalescence hybrid. A 40% hydrogen peroxide gel is first applied in our CCFD office. The process only takes about 15 minutes before showing visible results.

Patients are then provided with a gel and a whitening tray to take home. The tray should be worn for a maximum of 30 minutes per day (as opposed to eight hours with a traditional over-the-counter whitener.) If needed, an additional whitening treatment can be provided in a follow-up appointment.

Opalescence PF Tray Gel

Using a potassium nitrate and fluoride gel, the Opalescence PF Tray Gel whitening treatment not only whitens teeth but also decreases sensitivity and prevents cavities. Dr. David Montgomery or Dr. Ryan Dunn will create a custom tray for your teeth.

Once the tray is completed, a whitening gel will be made with a specific concentration to address the individual needs of the patient. The gel should be placed on the teeth for a maximum of 30 minutes and can be done day or night.

Opalescence Go

For the budget-conscious patient, we suggest Opalescence Go. These whitening trays are exclusively for home whitening use as a one-size-fits-all option. A thin, clear plastic tray holds a whitening gel formulated to whiten the teeth while also strengthening the tooth enamel. The gel can be worn during the day and then discarded after use.
Ask the Experts
How Long Does an In-Office Whitening Treatment Take?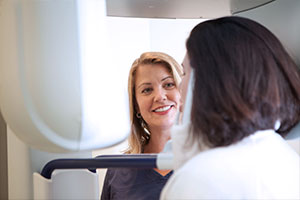 Although it varies, depending on the option you choose, most in-office teeth whitening sessions can take anywhere from 60 to 90 minutes.
Which Option Is Right For You?
Your specific teeth-whitening goals and lifestyle will help determine which type of Opalescence experience is right for you. The best way to know for sure is to come in for a visit.
Are There Any Side Effects to Consider?
Occasionally, dental patients will experience temporary sensitivity to hot or cold temperatures. Often, this is only immediately following teeth whitening treatment and does not take long to subside.

It is important, however, not to overindulge when it comes to whitening your teeth. Over time, repeat teeth whitening products can wear down your tooth enamel, making the teeth more vulnerable to tooth decay and other dental issues.
Ask the Experts
Prolong Your Professional Teeth Whitening Results
Our patients love the results of Opalescence Teeth Whitening so much, that they often ask if there are ways to prolong their whiter, brighter, beautiful smile. While whitening toothpaste, mouthwash, and other over-the-counter products can only do so much to counter discoloration of the teeth, they can help to maintain your new smile.

With proper aftercare, your teeth whitening results can last for several months!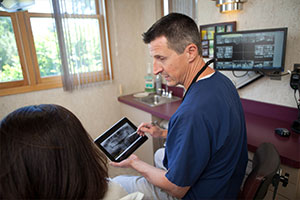 Here are a few easy things you can do to help prolong the positive outcome from professional teeth whitening:
Brush your teeth twice daily with whitening toothpaste (we recommend toothpaste with the ADA Seal of Acceptance).
Brush your teeth after drinking red wine, coffee, tea, grape juice, or soda to prevent new stains from developing.
Maintain your six-month dental cleanings to protect from plaque build-up that can cause discoloration of your teeth.
Ask the Experts
CCFD as Your Tooth Whitening Solution
If you'd like to know more about how Opalescence Tooth Whitening Systems can improve and whiten your smile safely, effectively, and conveniently, please reach out to one of our Chester County Family Dentistry team members to schedule an appointment. Or, call one of our friendly, professional CCFD team members today.
Book My Appointment
610-431-0600