Most Trusted Teeth Whitening West Chester PA
We Present All the Teeth Whitening Options for you to Decide Which is Best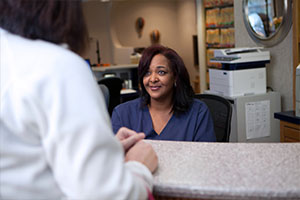 Professional teeth whitening is a popular, very common cosmetic dental procedure. Teeth whitening is something that you can do at home, but you'll get the best results by visiting your local dentist's office. The most trusted teeth whitening West Chester PA locals have discovered is right here at Chester County Family Dentistry. Our in-office whitening systems are safe and painless. You will see fast, even instant results after your first visit. You may need to schedule follow up visits to get the look you want. Teeth whitening has great results, but it does require some maintenance.

Professional teeth whitening is the best choice, especially if you have discolored teeth, smoke, or drink a lot of coffee or fruit juice. Your habits and your diet affect the color of your teeth and some stains need professional attention to be treated safely. If you have sensitive gums or teeth, discuss that with your dentist first to make sure that the most trusted teeth whitening in West Chester PA doesn't cause them to become more sensitive. In order to prepare for a teeth whitening treatment, you will need a routine cleaning to ensure your teeth are clean and ready to go.

Then your dentist will give you a thorough exam and look for any potential problem areas. The teeth whitening process will begin and it never takes long. Your dentist may prescribe to continue the process slowly over time at-home and will send you home with all the supplies you need. You'll love your brand new white teeth! Chester County Family Dentistry is proud to provide the most trusted teeth whitening West Chester PA locals have ever found. If you're ready for a whiter smile, call our office and set up an appointment today! If you're a new patient, we can walk you through the process and get you all set up.
Book My Appointment
610-431-0600