Most Trusted Teeth Whitening in Exton, PA
Fun Facts: Why You Can Consider Us as the Most Trusted Teeth Whitening in Exton, PA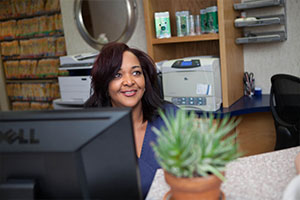 Whether stained by coffee, tobacco, natural aging, or food, your teeth could need a whitening that goes beyond the regular run-of-the-mill grocery store brands. Your dental team at Chester County Family Dentistry can give you the most trusted teeth whitening Exton PA, because we use whitening agents which are safe, efficacious, and of course approved by the American Dental Association. Not only that, but we strive to make your dental experience as carefree and quick as possible, so that you can get back to your regular life with the shining white teeth that you want!
Get Started
Quality of Ingredients
While typical over-the-counter whitening contains only 6% of Hydrogen Peroxide (the primary whitening ingredient), our system using Opalescence contains a whopping 40% of Hydrogen Peroxide! For a customized, less costly experience, you can start the whitening with us in the office and then take it home with a Take-Home tray system.
Rapid Effects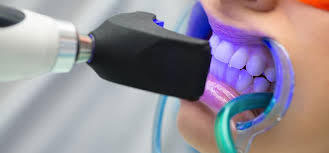 Maybe you want to get your teeth whitened the fastest way, come into the office for a custom-made whitening tray that is made in less than 40 minutes. When you come back for follow-up, we show you how to use them. Compared to other whitening systems that might take 8 hours of keeping the trays in, Opalescence achieves the same effects—safely—at only 30 minutes a day!
Ask the Experts
Family Service
At Chester County Family Dental we pride ourselves on providing a different kind of practice atmosphere, one in which we treat all our patients as if they were our own family. One of our patients said,
"When my family and I come in for our check-ups, it is like visiting with old friends. This is no regular dental office." - Richard D
Your comfort is always considered here, because our ethic is to bring you the kind of dental service that you can trust. We hope we can provide your most trusted teeth whitening in Exton PA has to offer.
Book My Appointment
610-431-0600