Best Teeth Whitening in Exton, PA
Why See A Dentist For The Best Teeth Whitening In Exton PA?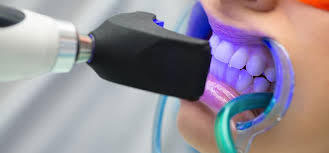 If you're like 90% of patients of the American Association of Orthodontists, then you're probably hoping that there's a way to add a little more brightness to your smile. You might have seen those "do-it-yourself" teeth whitening kits at the grocery store, but you're not sure how to use one. In fact, it's actually better if you go to a dentist to get the best teeth whitening in Exton, PA.

There are various factors that can affect how well the teeth whitening process will work for you. If you have any cavities or your teeth need cleaned, a diy home kit might make your teeth look worse. You want a sparkle that is uniform along each tooth, not spotty or discolored. And if you're considering one of those whitening toothpastes, they're alright, but they won't give you the level of whiteness you're looking for.

A visit to the dentist is your greatest chance at getting the best teeth whitening in Exton, PA. Whether your teeth are discolored due to drinking coffee or taking certain medications, a dentist can talk you through the best type of teeth whitening for your specific case. He or she can also treat you for any other dental issues you might be experiencing at the same time. THis is a win-win situation for you.
Get Started
Who Can Give You The Best Teeth Whitening In Exton PA?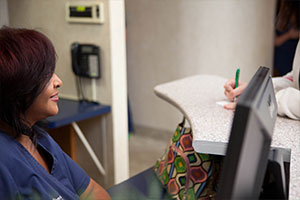 You might not have a dentist who you see regularly for yearly check-ups. Even if you do, you might want to check out Chester County Family Dentistry to see what we have to offer for the best teeth whitening in Exton, PA and beyond.

Our office can offer you safe teeth whitening options that can treat your discoloration in a variety of ways. Give us a call at 610.431.0600 or visit our website to set up your appointment today!
Book My Appointment
610-431-0600