Best Teeth Whitening Exton, PA
Teeth Whitening Treatments for Exton, PA Dental Patients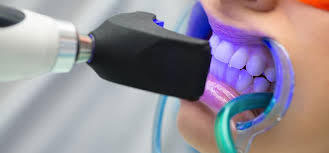 Almost everyone, if asked, would say they wish their teeth were more straight or more white. If you don't want braces or corrective surgery, then your teeth are probably going to stay where they are. But if you want whiter, more brighter, teeth, there are options for you today! Chester County Family Dentistry offers the best teeth whitening Exton PA locals also trust. Advances in cosmetic dentistry have made it possible for dentists to give you a beautiful new smile. If you've been thinking about getting your teeth whitened, maybe now is the time.

Our teeth whitening in Exton PA has many benefits. Everyone wants to have an attractive smile. But stained or yellow teeth can take away from your smile. If you want to make a better first impression, teeth whitening can help. There are many causes of tooth discoloration including diet, smoking, certain medications, trauma, and the aging process. There is both external and internal tooth discoloration. Your dentist can tell you which type you have and that will help you decide how to treat the issue. Common foods to avoid are coffee, tea, carrots, oranges, and sugary treats.

Though there are at-home versions of teeth whitening, the best teeth whitening Exton PA locals want is done in our office. It's a simple and pain-free procedure. We can also give you a take-home package to continue whitening your teeth. If you are worried about developing teeth sensitivity, we can discuss options. Whether you're looking for a new dentist, or you're in the market for brighter teeth, Chester County Family Dentistry is accepting new patients now. Feel free to visit our website to learn more, read patient testimonials, or call our office with any questions that you may have. We offer a variety of financing options, if money is a concern for you.
Get Started
Best Teeth Whitening Exton PA Has Ever Seen? We Got You Covered!
Chester County Family Dentistry doesn't just offer the best teeth whitening Exton PA has ever seen…it also offers the friendliest service in all of Exton!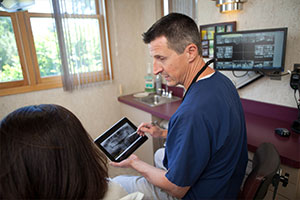 We care about making your teeth healthy, but we also want to make you smile! Our dental care staff goes the extra mile to keep you smiling, and with our teeth whitening services, you'll want to show off your new smile!

At Chester County Family Dentistry, we offer Opalescence teeth whitening systems to give you a whiter and brighter smile. Unlike other whitening systems that come off the shelf at your local drugstore, Opalescence is effective and safe for your enamel.

Recognized by the American Dental Association, Opalescence teeth whitening systems offer three ways to get a whiter smile, supervised by your Exton and West Chester PA dentist. Whether you want a whiter smile on the fast track for a special occasion coming up, daily whitening treatments, or whiter teeth on a budget, Opalescence, offered at Chester County Family Dentistry is your answer!

While you are receiving the best teeth whitening Exton PA has to offer, you will be treated like family in the CCFD office. We do our best to keep you comfortable, from offering wireless internet and satellite radio, to keeping you up-to-date on cutting edge dental care options, to not keeping you waiting in our office for your appointment. We believe your time is just as important as our own, so we go to great lengths to make sure you never feel like you are a number or a name: as Chester County Family Dentistry, you are family!

To have access to the best dentist in West Chester PA and Exton, contact us for an appointment today! Whether you are looking for safe and affordable teeth whitening, restorative dentistry, or dentistry for your whole family, we are here for you! We can't wait to make you smile!
Book My Appointment
610-431-0600