Your Insider's Look at the Dental Office Exton Residents Choose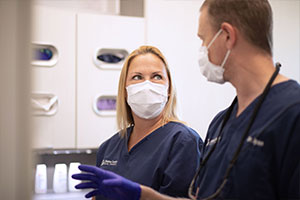 If you've been searching for an Exton family dentistry, Chester County Family Dentistry can help. Located in nearby West Chester, CCFD is home for individuals and families from greater Chester County and beyond. There are many reasons why CCFD is the preferred dental office Exton residents choose. Take a look at just a few services and features offered by our expert, skilled, and friendly CCFD dentists and dental team.
Get Started
Find out More About Why CCFD is the Dental Office Exton Families Love
Whether you're new to the Exton area or simply seeking a change of dental home, CCFD understands the concerns families often share. Will you find a dentist that can treat the entire family? Are there any dentists in your area that provide comprehensive services? How will you know if your new dental office is safe?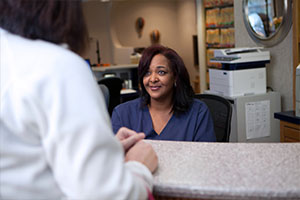 At CCFD, we're here to help relieve any potential worries families have by sharing the benefits and advantages that come with our comprehensive, safe, and extensive dental offerings. Take a look at a few of the benefits our patients enjoy when visiting our CCFD dental office Exton families rely upon:
Extensive Decades of Experience

Both Dr. David Montgomerty and Dr. Ryan Dunn have combined decades of education, experience, and skills in general and family dentistry.

Technological Innovation and Practices

With innovative tools and instruments such as intraoral cameras, surgical telescopes, digital X-Rays, and radiation-free cavity detection, CCFD can offer a precise and accurate diagnosis for a range of dental conditions.

Variety of Services for the Entire Family

From routine checkups and cleanings to dental implants and cosmetic dentistry, CCFD has a diverse selection of dental services for family members of every age.

Optimal Safety and Comfort

In addition to practicing the most advanced approaches in dentistry, it's our goal to ensure the safety and comfort of our patients. As part of our ongoing commitment to safety, we offer mercury-free dentistry.
Ask the Experts
Everything Your Family Needs in one Place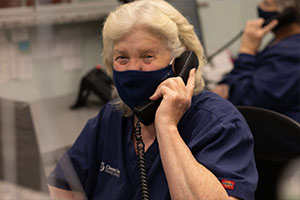 Did you know that in addition to cleanings, checkups, and a variety of dental services, that CCFD also offers orthodontic options for your family? Our Exton dental patients appreciate being able to come to one dental office to have the entire family's dental needs met.

If you'd like to take a tour of our West Chester office or are ready to schedule an appointment, simply click here to get started, or call us any time.
Book My Appointment
610-431-0600