Dental Implants Downingtown, PA
The Best Dental Implants Downingtown PA
If you're not already a patient with us at Chester County Family Dentistry, you've probably heard from local friends that we provide the most comfortable, family-friendly dental experience in the area. We invite you to come into our office for a visit and experience for yourself what sets us apart from other practices. We have become the provider of choice for local patients who simply need routine dental checkups, those who require more extensive cosmetic work, or even clients needing dental implants Downingtown PA.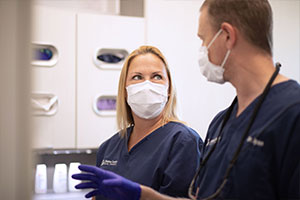 A dental implant is essentially an artificial tooth root that is anchored into the jaw to secure a replacement tooth or a bridge. You may require in implant if you have lost a permanent tooth through injury or periodontal disease. The type of dental implants Downingtown PA clients usually request are endosteal implants. An ideal candidate for implants would have sufficient jaw bone to support the work and would be a good overall health. Ask the dental staff at Chester County Family Denistry for more details about our dental implant services and options.

We are happy to always answer any questions you may have about your care and about the options available to you for treatment. We are very upfront with our clients concerning their dental health and we never try to push unnecessary treatments or extra work. Our goal is client education and client satisfaction!

So, if you are looking for a local provider who can provide the best dental implants Downingtown PA can offer, you've come to the right place. Our office is clean, safe and comfortable. We take a "no-fear" approach to dentistry, making our patient's confidence and security our top priority. Our dentists are highly trained and our entire staff is friendly, competent and ready to go to work for you and your family. Give us a call today!
Book My Appointment
610-431-0600