Five Quick Tips From the Best Dentist Paoli PA Patients Trust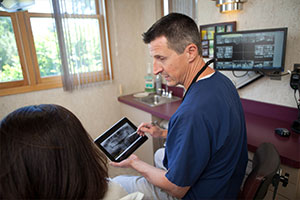 Keeping teeth clean is a priority to maintain a healthy, pain-free, and beautiful smile. Taking five minutes in the morning and five minutes before bed may even mean the difference between a yearly checkup versus several painful trips to the dentist. Find out why when it comes to the best dentist Paoli PA residents choose, Chester County Family Dentistry is the preferred family dentistry.

When it comes to helping dental patients with everything needed for optimal oral hygiene, Dr. David Montgomery and Dr. Ryan Dunn are committed to providing resources, tips, and more. It's our goal to make sure you have the tools necessary for the healthiest, happiest smile possible.
Get Started
Try These Five Strategies From the Best Dentist Paoli PA Patients Choose
Not everyone is keen on going to the dentist. As the preferred choice of Paoli dentist, the entire CCFD team understands the anxiety that some patients experience. We're dedicated to providing the most innovative and advanced approaches in dentistry. Our goal is to help patients feel as comfortable and safe as possible.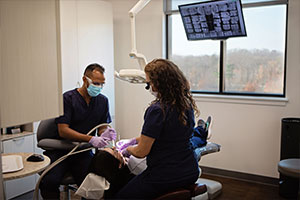 To help encourage best oral hygiene practices and (hopefully) keep you out of the dentist's chair for anything other than routine cleanings and checkups, try implementing the following five tips for dental health success:
Brush Better not Harder

The American Dental Association suggests brushing twice daily with a soft-bristled toothbrush. There's no need to vigorously brush the teeth to keep them clean—in fact, it can damage the gums. Simply brush the teeth at a 45-degree angle in a soft up and down motion for best results.

Clean Your Tongue

The tongue is a hotbed for bacteria. When brushing your teeth, be sure to clean the tongue too.

Clean Between the Teeth

Sadly, even the best toothbrush can't get to all the nooks and crannies where plaque likes to hide. Interdental cleaners—whether in the form of the traditional floss, floss sticks, or other types of interdental tools—can help remove plaque from hard to reach places.

Use the Right Products

Whenever possible, use dental products that contain fluoride (toothpaste, mouthwash, etc.). If you aren't sure which brands are best, look for the ADA seal of acceptance.

Maintain Routine Cleanings

By maintaining routine six-month dental checkups and cleanings, you increase your chances for maximizing positive dental and overall health.
Ask the Experts
CCFD is Here to Help!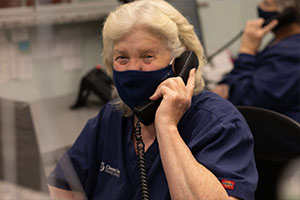 Following the simple steps outlined above will help ensure a clean and healthy mouth—and fewer trips to the dentist. It may take a while to get into the habit of taking care of your teeth. Reminder notes are always helpful when starting a new routine.

Making an appointment with a CCFD dentist in Paoli PA has never been easier! Simply click here to schedule a visit, or call us to speak with one of our friendly team members.
Book My Appointment
610-431-0600