Porcelain Veneers in West Chester
Pros and Cons of Porcelain Veneers in West Chester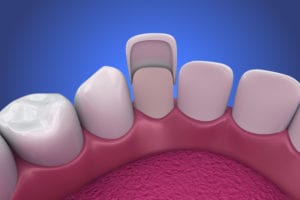 What comes to mind when you hear the phrase, "the perfect smile"?

For many people, this phrase is a turn-off, as it can often mean using unhealthy methods of whitening and correcting teeth for the sake of perfecting your smile.

The truth is, cosmetic dentistry is about so much more than just the aesthetics of great teeth. Here a Chester County Family Dentistry, we believe in helping you reach your personal dental goals, while making sure your teeth stay healthy and strong.

For you or someone close to you searching for the best way to take care of your teeth, finding a reliable provider of porcelain veneers in West Chester is critical.
Get Started
Why Porcelain Veneers?
Porcelain veneers are a reliable way to address badly stained, crooked, or damaged teeth. They can bring consistency and life back to your smile while protecting them from further damage.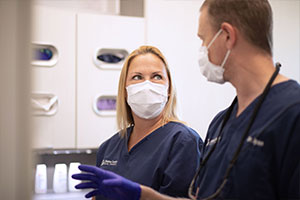 A porcelain veneer is a thin shell-like prosthetic applied to the front of a tooth to mask any imperfections and protect the tooth from further harm. Veneers must be used by prescription, as they have to match the unique form of each patient's teeth.

The alternative to a porcelain veneer involves the use of a composite material, which can be applied directly to the teeth if necessary, or fabricated in a lab and later bonded to the tooth.
Ask the Experts
The Downside of a Porcelain Veneer
A porcelain veneer, unlike a composite bonding material, must only be fabricated in a lab and later be applied to a patient's teeth. The process for receiving a veneer can be significantly longer than that of a composite bonding and likewise is more expensive. What's more, enlisting the help of the wrong dental provider may make the process even harder.
The Upside: Your Teeth in Good Hands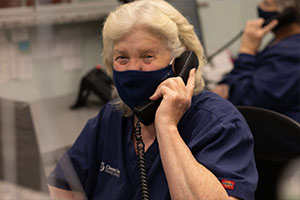 Breathe easy! The pros of porcelain veneers outweigh the cons: they provide a unique opportunity to bring life back to your teeth with a prosthetic that is virtually indistinguishable from your normal teeth, unlike a composite material which is subject to staining.

And, with the help of the right dental professionals, there is no reason not to choose a porcelain veneer – the results are worth the process! For more information on finding porcelain veneers in West Chester, contact Chester County Family Dentistry today at 610-431-0600! We look forward to hearing from you!
Book My Appointment
610-431-0600