Best Dentist Paoli PA - Reviews
Real Patients Review the Best Dentist Paoli PA Has Ever Seen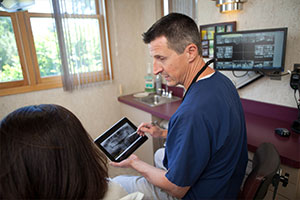 If you are a Paoli, PA resident, then chances are likely that you know quality services when you see them. In fact, you probably pride yourself in knowing where to go for the best services for just about every need. Well, if you are currently looking for the best dentist Paoli PA residents like you can rely on, then look no further than Chester County Family Dentistry.

Located close by in West Chester, PA, the Chester County Family Dentistry team consistently receives top reviews as the best dentist Paoli PA residents go to. With an exceptional office team of dentists and staff, countless services offered, and treatments tailor-fit to you, it's no wonder this dentist team receives such top marks.

To get an idea of what other patients like you are saying about the best dentist Paoli PA residents can rely on, here is one recent review:
"My 'kids' and I have been a patient of this practice for 27 yrs. as it's now in great hands of Drs. Montgomery and Dunn and staff. I'm welcomed warmly every time! I have no wait time until in the chair, the staff are professional, highly proficient and more importantly involve me in my dental care. They explain, inquire and address all my questions and concerns….with a friendly and relaxed but always professional manner. This practice has state-of-the-art technology so my care is 'full serve' from the front office to the chair. It's evident this staff like working with each other and it instills confidence that I see familiar faces during each visit."
Get Started
How to Sign Up With the Best Dentist Paoli PA
If reviews like this and Chester County Family Dentistry's 99.4% patient approval rating have you thinking that you need to reconsider where you receive your dental care, then listen up. You can easily contact the Paoli PA best dentist either by phone or online, and get more information about receiving outstanding dental services and patient care.
Book My Appointment
610-431-0600