Oral Hygiene West Chester, PA
Make Oral Hygiene the Best it Can Be with These Must-Know Tips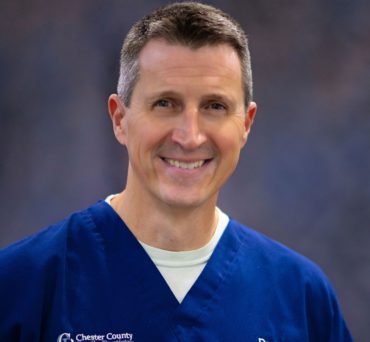 Good oral hygiene doesn't simply lead to healthy teeth and gums—it also affects your overall health. Did you know that some evidence suggests that oral bacteria are connected to certain health problems such as heart disease, stroke, arterial blockages, and diabetes? Additionally, poor oral hygiene can eventually lead to periodontal disease, negatively impacting eating, speaking, self-confidence, and more.

Under the leadership of Dr. David Montgomery and Dr. Ryan Dunn, the entire Chester County Family Dentistry team are champions of oral health. We are committed to helping patients of all ages and stages to understand the importance of oral hygiene and the best ways to achieve it.

Continue reading for simple oral hygiene tips to prevent cavities, encourage healthy teeth and gums, and help maintain overall good health.
Get Started
How to Practice Good Oral Hygiene From Home
According to the Centers for Disease Control and Prevention (CDC), upwards of 50% of children have had a cavity in the primary teeth by the age of eight. And, one in four adults between the ages of 20 and 34 currently has cavities. To help prevent tooth decay and cavities, it's important to establish regular dental hygiene habits. And, good oral health can begin right at home—with you!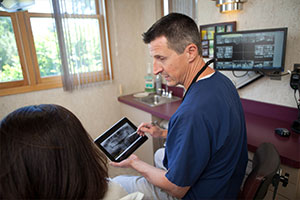 While many people know that brushing and flossing are important ways to keep your teeth and gums healthy, they may not fully understand the correct way to brush your teeth. One of the common mistakes made by many is to rigorously brush your teeth, thinking this is the best way to remove plaque. This is actually the opposite of what you should do. Brushing too hard on the teeth and gums can be abrasive to the tooth enamel, which makes teeth more susceptible to cavities and can also cause gum recession over time.

The best way to brush your teeth for optimal oral hygiene is to:
Place your toothbrush at a 45-degree angle against the gumline and gently brush, back and forth.
Clean the outer and inner tooth surfaces, being sure to reach the front teeth by using the tip of your toothbrush in gentle, small up-and-down movements.
Remove bacteria on your tongue by using a tongue scraper or your toothbrush.
Use a soft-bristled toothbrush and fluoride toothpaste.
Brush twice daily.
Help young children brush their teeth until they can independently get to those hard-to-reach spots—and only use a rice-sized amount of toothpaste for toddlers, graduating to a pea-sized amount for preschoolers.
While brushing helps remove a significant amount of food from your teeth, sometimes tiny pieces of debris become lodged in between the teeth. Flossing is one of the best ways to ensure that any "straggler-bacteria producers" are eliminated from your mouth.
Ask the Experts
The best way to floss for optimal oral hygiene is to: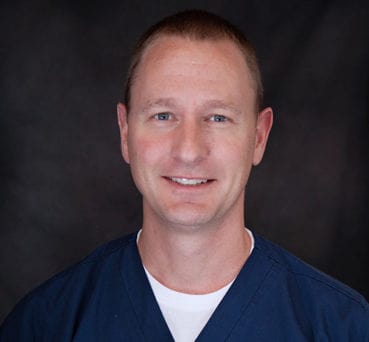 Use approximately 18 inches of floss, winding each end-piece around the middle fingers of each hand, holding the floss between your forefingers and thumbs.
Guide the floss string (or interdental cleaner) gently up and down between the teeth.
Make the floss in the shape of a "C" against one tooth once the floss has reached the gum line (repeat the process for all teeth).
Help young children floss until they are old enough to effectively manage the process (to ensure they don't hurt themselves by pushing too hard, or incorrectly use interdental cleaning techniques).
If possible, try to floss at least once per day for the best results.

There are even more at-home strategies you can implement to ensure that your oral hygiene remains in tip-top shape. Keep these things in mind when working toward improved daily oral health:
Use a fluoride mouth rinse to help prevent tooth decay (not recommended for children ages six and under).
Swap sugary sodas and beverages for water.
Consume low-fat dairy items such as milk, yogurt, and cheese (to boost calcium and phosphate, and increase saliva production to wash away bacteria).
Eat fresh vegetables and fruits (choose selections high in Vitamin C and antioxidants, like apples, strawberries, broccoli, celery, and carrots).
Drink water after meals and snacks to help rinse away bacteria and prevent dry mouth (which can lead to bad breath).
Schedule Regular Dental Care Visits with Your Dentist
While as you can see, there are many ways you can ensure good oral hygiene on your own, only your dentist has a full understanding of the state of your comprehensive oral health. Plus, despite our best oral hygiene efforts at home, plaque can still build up over time.

Dentists and oral hygienists have the special training and experience needed to remove plaque build-up. And, keeping routine cleanings and exams with Dr. Montgomery and Dr. Dunn allows them to monitor any changes in your oral health. We also offer professional fluoride applications and sealants to help protect against cavities and tooth decay.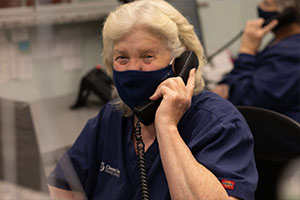 If you experience any of the following between your biannual cleanings and exams, it's important to schedule an appointment:
Bleeding gums when you brush or floss your teeth.
Receding of your gums.
Loosening of your permanent teeth.
Experiencing persistent bad breath.
Swelling, redness, and tenderness of your gums.
Feeling of pain, discomfort, or other sensation you don't normally have when biting or chewing.
Any of the signs above can indicate a possible oral health problem. Leaving a dental issue untreated may lead to more serious health issues. At CCFD, we are dedicated to your safety and comfort. We strive to provide patient-centered preventative care and innovative treatments to keep your smile healthy. Schedule a consultation now. Or, call one of our CCFD team members with any questions you may have.
Book My Appointment
610-431-0600