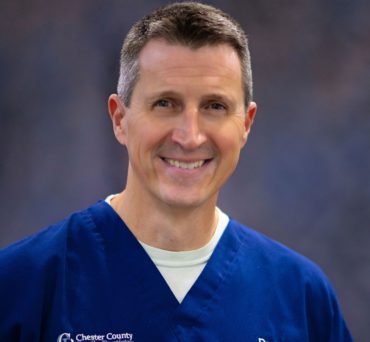 Dr. DAVID J. MONTGOMERY
D.D.S.
"Making you smile is almost as important to me as improving your smile! It is very gratifying when we can turn our patients into friends who enjoy coming in for a visit."

Dr. Dave grew up in the Northern Virginia suburbs of Washington, D.C. He graduated Summa Cum Laude from Old Dominion University in 1990 and Magna Cum Laude from The Medical College of Virginia in 1994. Among other numerous honors and awards, he received the awards for Outstanding student in both periodontics and general dentistry. In his professional career, he is consistently selected by his peers as one of Main Line Today Magazine's 'Top Dentists' for the past 10 years including the most recent 2023 issue. He is currently pursuing a Fellowship in the Academy of General Dentistry following the completion of over 500 hours of continuing dental education credits. Dr. Dave is the reviewing school dentist for the West Chester Area School District. He is also a volunteer dentist at our local clinic; Community Volunteers in Medicine (CVIM) where he and other dentists and physicians treat thousands of patients in need on an annual basis. Dr. Dave and his wife, Dr. Jane Grosser, reside in West Chester where they are raising their three children; Shannon, Matthew and Evan as well as their Portuguese Water Dog, Millie. Some of Dr. Dave's interests include snowboarding, golf, water sports and ice hockey. He has been a life-long fan of the 2018 Stanley Cup Champion Washington Capitals.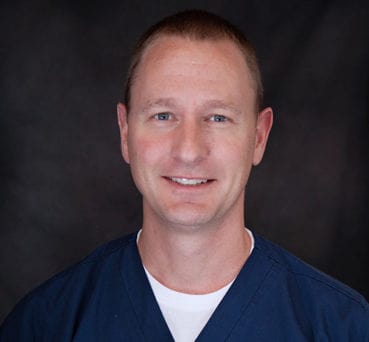 RYAN C. DUNN
D.M.D.
"I enjoy the creative and artistic side of dentistry. When you love your smile, you are more confident and it shows."

Dr. Dunn graduated from St. Lawrence University in Upstate New York in 1999. He went back to St. Lawrence for his Masters in Education before following in his sister's footsteps by pursuing a career in dentistry at Temple University. Dr. Dunn had practiced in the Philadelphia area for over twelve years. He and his wife Diana reside in their home in Glenmoore with their dog Carl and their three young children; Finnigan, Hudson and Brodie. Dr. Diana Dunn is an instructional coach who teaches at East Bradford Elementary in the West Chester Area School District. They both enjoy the outdoors, changing diapers and spending time hiking in the Adirondack Mountains.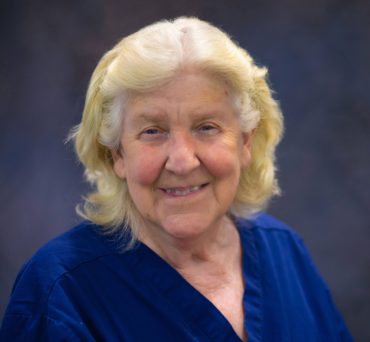 ANN COGILL
Appointment Coordinator
"I LOVE working with the team at Chester County Family Dentistry! Everyone is totally dedicated to the well-being of our patient's needs. Currently, I enjoy the position of Front Desk Coordinator, welcoming and helping patients with their scheduling requests. It has been over 40 years since I joined this team and have learned so much about how our dental health can affect our entire body. Our hygienists strive to educate our patients to help them live healthier lives through dental hygiene. With eleven grandchildren, I am truly blessed with a loving family, both at home and at work!"

Ann is also in charge of our continuing care call system. You will get a call or email from her if it is time for you to schedule your next cleaning and exam visit.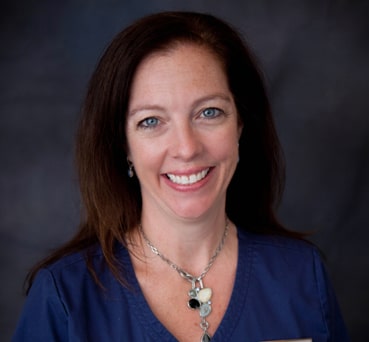 WENDY BIRONT
RDH – Dental Hygienist
"As one of our dental hygienists, I am proud to say our hygiene department takes the latest technology and current research combined with caring personal service creating what we hope is your best dental experience ever."

I'm a graduate of Thomas Jefferson University (B.S. in dental hygiene) and have completed Masters courses in Public Health at West Chester University. Of the plethora of continuing education I've attended, my interests lean toward diabetes management, disease prevention, sterilization, and practice management. This year commemorates a 30 year dental hygiene career and I can honestly say I would choose this career path all over again if given the choice today. When I'm not in the office I'm working my side hustle Dental Fillins, a staffing agency I co-own with Danielle RDH. The best part of my day is spending time with husband Mike and our 2 sons; Rustin HS senior Michael and freshman Bradley supporting them at lacrosse tournaments and boy scout events. And yes, I do still remind them to brush and floss their teeth everyday!"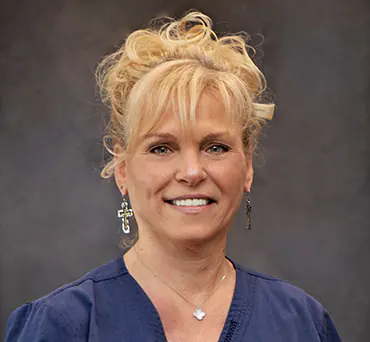 RENEE HASSE
Dental Assistant
"WOW! Where did 27 years go? I can't believe that many years have passed since I made the very scary decision to leave my lucrative career as a bartender and jump into a dental position at this highly qualified and very respected office.

I probably don't need to tell you there are no regrets, and I have grown just as the practice has in many positive ways. Drs Dave and Ryan are believers in staying current in modalities of treatment & not afraid to spend a buck or two on new equipment to exceed the standards of care for our patients, as should be evident when you walk in the door of our new home in the Fern Hill Medical Campus.

On a side note I'm filled with gratitude for a great career as a dental assistant, and a schedule that affords me time with my awesome adult children, Ciera and Dillon and devotion to my faith and ministries that I enjoy within.

Look forward to seeing you soon! Blessings~"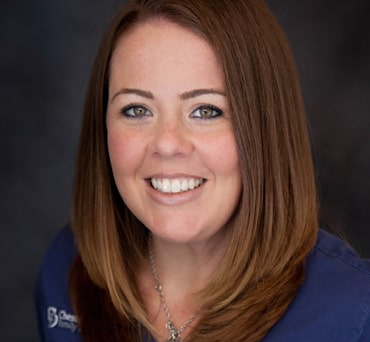 DANIELLE SYDENSTRICKER
RDH – Dental Hygienist
"I graduated from the University of Pittsburgh's Dental Hygiene program in 2004. Originally from Pittsburgh, I moved here to the Greater Philadelphia area to join this amazing dental practice and be able to educate our patients on the mouth/body connection as well as the importance of good oral hygiene. Dentistry is an ever-changing art and I enjoy taking continuing education courses with my colleagues to keep up with the new schools of thought. I live in West Chester with my husband, our dog, Katie and our new baby Trey (born on November 26, 2020). We enjoy hiking and spending time with our family."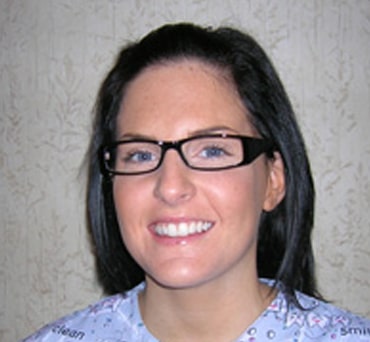 ERIN P.
RDH – Dental Hygienist
"Dental Hygiene is a stimulating career with new advancements and technology. Each patient is diverse and unique requiring different treatment needs and education that varies from appointment to appointment. That is what makes each day new and exciting."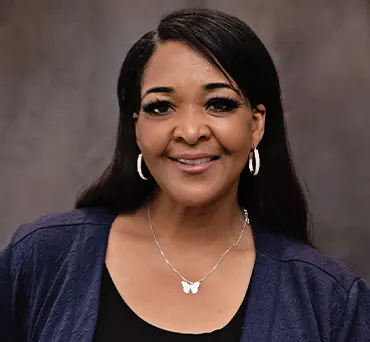 SHELLEY BROWN
Financial Coordinator
"I began working in the dental field 20 years ago and truly enjoy what I do. I am one of your first points of contact at Chester County Family Dentistry; here to assist and guide you through the first steps of achieving the smile you have always dreamed of. I strive for meaningful and thorough patient relationships, ensuring every patient is comfortable and fully-informed about their treatment options."

Outside of the office, I love spending time with my wonderful children, traveling and I always make time for a peaceful walk. My two youngest boys are teenagers and have a love for high school football and of course, PS5 (LOL). When they feel like spending time with mom Khalil, Joseph Jr., and Camwren are a joy to be with.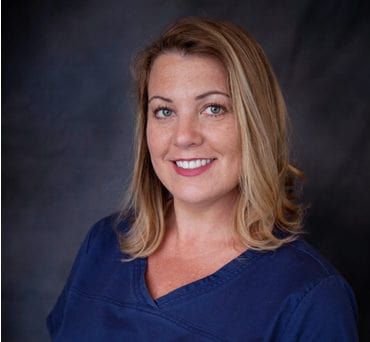 CORINNE MAGUIRE
Dental Assistant
"I moved to Chester County over 20 years ago and have been amazed at the rapid growth. I hope all new residents will come to trust our dental practice for all their family's needs. We all are committed to staying informed on the latest dental education and technology."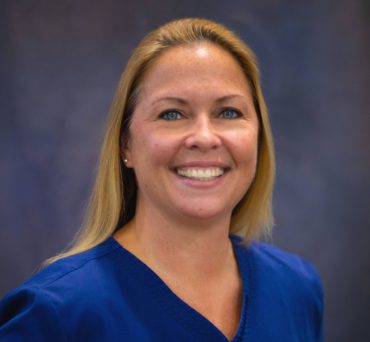 BECKY SHOTWELL
CDA, EFDA – Certified Dental Assistant, Expanded Function Dental Assistant
"I am a Chester County transplant, originally from Delaware County born and raised. My husband and I recently became Chester Springs homeowners, so we won't be leaving Chester County any time soon! I have been working here with the office for over 20 years now, and still loving every minute of it. Throughout the years here I have strived to be the best at what I do. I am one of our Expanded Function Dental Assistants (EFDA). This means that you will see me with a more "hands-on" role while you are in our dental chair as I help the doctors to improve your smile. Behind the scenes, I manage our Social Media pages and to try and keep up with the times! I look forward to putting beautiful smiles on patients' faces because they put a smile on mine every day. I look forward to meeting you and welcoming you to our Dental Family."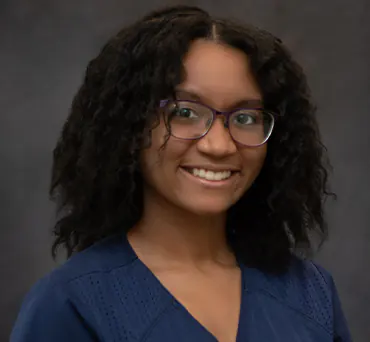 TEONNA HARRIS
Dental Assistant
"It makes me so happy to see patients walk out of our office with a smile on their face!"

I've been working for Chester County Family Dentistry for almost three years now and I love it here! It's welcoming atmosphere makes me feel blessed that I was given a chance to be a part of such a great team. I graduated from Contemporary Health Career Institute in 2018, where Becky (our EFDA), and Sunny (one of our hygienists) were my teachers. I enjoy helping others, assisting chair side, and getting to know each and everyone!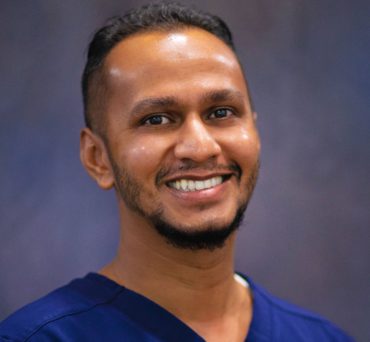 SUNNY RAHMAN
RDH - Dental Hygienist
"I am a new addition to this wonderful practice. I graduated from Penn College with my Bachelors in Dental Hygiene in 2012. When I'm not being a dental geek, I love traveling around the globe exploring, tasting food and experiencing different cultures. I always find a way to make everything adventurous. I try to live by the saying "life is better when you are smiling" and I strive to give my patients the same motivations."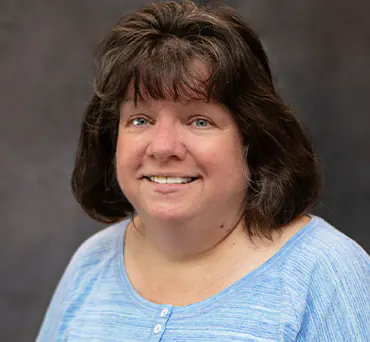 Kit Foster
Appointment Coordinator
"I have been at CCFD for 1.5 years now. This is the second dental office that I have worked for after spending 30+ years as an Administrative Assistant in academia. This new 'career' has taken me to new areas of patient care that I have never experienced before. I now have the pleasure of directly helping patients and am able to see the outcomes first hand. Knowing that I have even a small part in a patient's care gives me immense satisfaction."