Quality Dental Care in West Chester, PA
Family Questions About West Chester Dental Care (Did We Answer Yours?)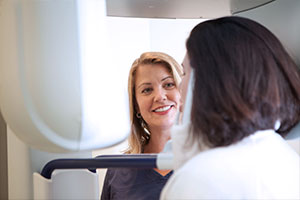 Can you imagine having to choose a different dentist for each member of your family? Depending on your family dynamic, you may need to find one dentist with specialties tailored to the individual needs of a child or several children, another for a spouse or partner who wants teeth whitening, and maybe even a third dentist for grandpa's periodontal disease. So when families need West Chester dental care for the entire family, they choose Chester County Family Dentistry.

At CCFD, we understand the nuances that come with varying dental needs of families of all kinds. Depending on the ages and stages of life of your different family members, fitting everyone in for same-day dental visits can feel like a tall order.

We realize that families have complex, dynamic lives and schedules. Our goal is to provide high quality, comprehensive dentistry services, with the convenience that busy lives require. Whenever we can, we try to make it possible for family members to receive dental care on the same day.
Get Started
Three Key Questions About Services for Patients of All Ages
When it comes to quality dental care for the people you love, you want to ensure that you're choosing a local dental practice that is able to offer safe, trustworthy, and convenient services. One of the best ways to determine this is to ask a dentist in West Chester questions. A professional experienced dental office should welcome your queries and be able to answer them to your satisfaction.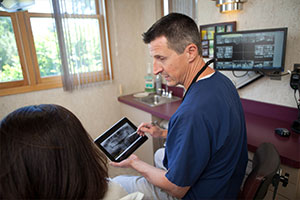 For example, Dr. David Montgomery and Dr. Ryan Dunn are happy to answer any of your questions. Examples of three common questions our dentists and staff receive at CCFD include:
Does CCFD actually treat the whole family?

Yes! In addition to providing dental examinations and cleanings for patients of all ages, we also offer pediatric dental care for each stage of childhood. For adult patients, we provide comprehensive dental services ranging from gum disease prevention and dental implants to cosmetic dentistry teeth whitening, porcelain veneers, and much, much more.

Does the office provide nitrous oxide?

We do! In fact, because of our commitment to patient safety and comfort, we provide free and plentiful nitrous oxide for those experiencing dental anxiety. We also have satellite radio, streaming music services, and wireless internet to help keep patients relaxed (and entertained).

Can CCFD handle dental emergencies?

Yes. No one should have to worry if and when a dental emergency arises. At CCFD, we encourage our patients to contact us any time a dental emergency occurs.
Ask the Experts
Next Steps to Choosing Your West Chester, PA Dental Office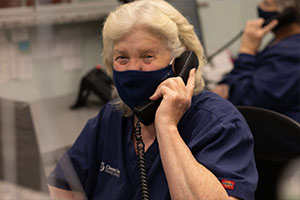 If you have more questions about the services we offer at CCFD or specific procedures for different family members, we encourage you to call us any time at 610-431-0600. In addition to some of the general and cosmetic dentistry services we previously mentioned, we also offer dental tooth bonding, inlays and onlays, early-adult orthodontics, mercury-free dentistry (for the safe removal of filings), and laser dentistry options.

If you are ready to come for a visit or schedule a consultation with Dr. Montgomery or Dr. Dunn, we offer convenient scheduling options, including weekend, early morning, and evening appointment availability.

Many families have made CCFD their dental home, and we hope you decide to as well. Feel free to schedule an appointment now.
Book My Appointment
610-431-0600