Veneers that Match your Natural Teeth
How Do Veneers Work?
(And, How Can They Work for You?)

For as long as you've known your friend Jenny, she has gone to great lengths to hide her smile. In all of the selfies you've shared over the years, Jenny doesn't show her teeth. But, more recently, you couldn't help but notice a significant change in your friend—she frequently and fearlessly flashes her bright and beautiful smile. When you asked Jenny about her transformation, she shared that she got dental veneers—which got you thinking…

How do veneers work? And, could they be right for me?
Get Started
Types of Veneers and How They Makeover a Smile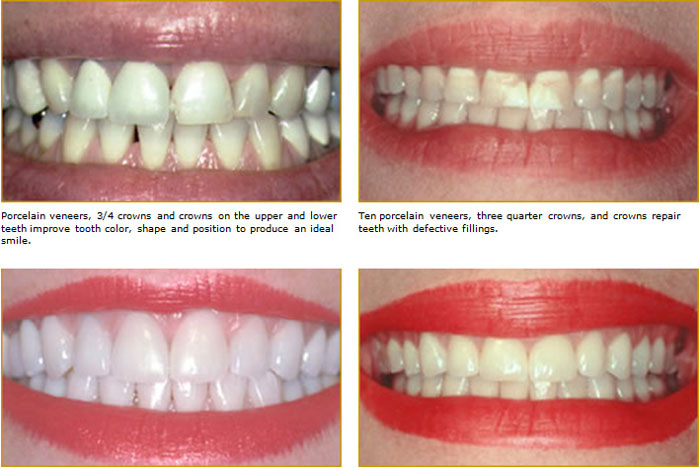 Dental veneers are thin shells that cover the tooth. Because they address a number of cosmetic dentistry issues, veneers are often a favorite option for people looking to restore or improve their smile. Veneers may be an option for individuals who have one or more of the following:
Chipped teeth
Cracked teeth
Crooked teeth
Gaps between the teeth
Misshapen teeth
Stained teeth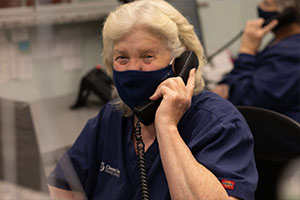 There are two main types of veneers: porcelain and resin-based composite.
Porcelain Veneers

Porcelain veneers are durable, more resistant to stains, long-lasting, and made to closely resemble the look and feel of your natural teeth.

Composite-Resin Veneers

Resin veneers are made with a tooth-colored composite filling. While they can be long-lasting and are usually more affordable than porcelain veneers, composite veneers are typically not as strong and durable. This means they may need to be repaired more frequently.
Ask the Experts
How Long Do Veneers Last?
At Chester County Family Dentistry (CCFD) we offer our dental patients porcelain veneers as a superior product. For many, porcelain veneers last 20-plus years (with proper care and optimum oral hygiene.)
How Does the Actual Veneers Process Work?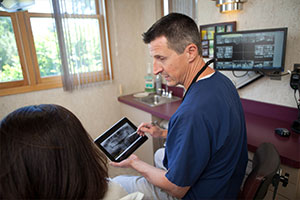 The veneers' process requires a series of steps, which include:
Preparation of the tooth enamel

In order to bond your customized veneers to your natural teeth, your dentist must first remove some of the outer layer of each tooth.

Impressions of your teeth

Impressions of your teeth are made to ensure a personalized fit for your new veneers. During this process, your dentist will also make sure that you choose a color that perfectly matches and compliments your existing teeth. Once the impression is made, it's sent to a dental lab to create your porcelain veneers. You may be supplied with temporary veneers while your permanent veneers are being completed.

Fitting and bonding of your new veneers

Once your customizable veneers have come back from the dental lab, Dr. David Montgommery or Dr. Ryan Dunn will make sure they fit properly to your teeth and that you are happy with the overall color and look. Once both of you are satisfied with the placement and appearance, your veneers will be bonded in place to your teeth.
Are Veneers Right For Everyone?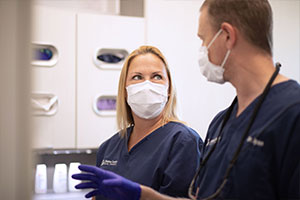 While dental veneers are a wonderful option to improve a variety of dental issues, they may not be suitable for everyone. Veneers may not be the best option for people who have:
Unhealthy teeth or gums
Grind their teeth
The best way to know—for sure—if porcelain veneers are right for you is to have a consultation with Dr. Montgomery or Dr. Dunn.
Ask About Veneers
Getting A Smile Like Jenny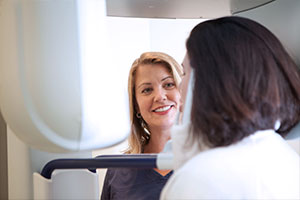 If you have a friend like Jenny, who has been able to boost her smile and confidence, we can help you too! In addition to veneers, we offer several other cosmetic dental services for our patients—including dental implants, teeth whitening, cosmetic bonding, and more.
To see which type of cosmetic dentistry option is right for you, schedule a consultation now. Or, call one of our CCFD team members with any questions you may have.
Book My Appointment
610-431-0600