Quality Dental Implants West Chester
The Quality Dental Implants West Chester Patients Need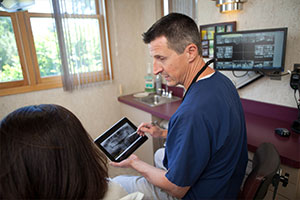 Are you a local patient looking for quality dental implants West Chester? We'd like to invite you to visit Chester County Family Dentistry. We provide dental implants right here at our office in West Chester, PA. We provide a wide range of other services as well and encourage you to browse our website or give us a call with any questions. Our knowledgeable and friendly staff will be happy to help you and are able to schedule you an appointment usually within a week of your call.

In addition to being prompt and courteous for regular appointments, we also make it a point to be able to provide service to patients with an emergency the same day that they contact us. We know that emergency situations with teeth and gums can be scary and dangerous. That's why we take any emergencies very seriously and accommodate those patients as soon as possible.

When it comes to patients who need dental implants in West Chester, we offer the highest level of service available. Our quality titanium post implants are durable and secure. When our dental experts install your implants, you'll leave with a renewed confidence. Your smile will be back to normal and your ability to eat normally will be restored! Whether you are missing teeth from an injury or need implants with dentures or partials, we can accommodate any needs for dental implants West Chester patients may have.

If you are looking for implants in West Chester, look no further than the skilled hands of the dentists at Chester County Family Dentistry. Our staff's experience and training make us one of the leading providers of dental implants in the region. Find out why dental implant West Chester patients come to us! Visit our website or call us today to set up an appointment. We look forward to working with you.
Book My Appointment
610-431-0600