Dental Implants West Goshen Clients Trust
CCFD Helps West Goshen Patients using Dental Implants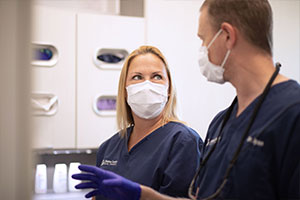 If you live in or around Chester County and are searching for the perfect dentist for you and your family, search no farther! Our local, comfortable practice is sure to offer all of the services your family could need in terms of dental care and we provide them with an experienced staff that is dedicated to your comfort and satisfaction. Whether it's for a regular cleaning or a more intensive procedure like dental implants West Goshen patients and those from the surrounding area have made Chester County Family Dentistry their provider of choice!

Our office, conveniently located at 795 E. Marshall Street in West Chester, is centrally located and easy to access. Upon arrival, you will be greeting by a warm, friendly office staff who can help you check in and take care of any questions you may have. You won't have to wait long for your dental implants West Goshen appointment because we value your time and keep our daily schedule on track. Even though we think you'll find our office and our staff to be very welcoming and friendly, you may be someone who experiences a bit of anxiety over going to the dentist anyway. That's ok! Simply request that you receive Nitrous Oxide during your visit. This harmless gas will be administered through a simple face mask and will help you relax – all while you are still conscious. There is no recovery time, so you can simply drive yourself home and avoid the stress and anxiety that you may have otherwise had.

In addition to accommodating dental implants West Goshen patients, we also see family members of all ages and with a wide variety of dental needs. For a full list of our services, feel free to browse around our website or call our friendly receptionist, who can help answer any of the questions you may have. We do hope you'll consider Chester County Family Dentistry as your provider. We look forward to serving you!
Book My Appointment
610-431-0600