First Rate Dental Implants West Chester PA
Dental Implants West Chester PA Residents Can Rely On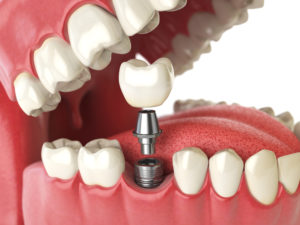 It can be tricky finding the best dental implants West Chester PA residents can depend on. Because of the complexity of the dental implant procedure, you undoubtedly want to go to a dentist who is both knowledgeable and compassionate. There's nothing worse than a dentist who doesn't listen to the patient's concerns.

We understand the anxiety that a person might feel, mulling over the dental implants pros and cons. This is why we at Chester County Family Dentistry want to do everything in our power to make you feel comfortable and at ease – whether you're in the waiting room or in the chair. The time you spend here in our office is important to us. Our warm and friendly staff coupled with our skillful patient care make our office stand out among the dentist offices in the area.
Get Started
Only the Best for Your Dental Implant Procedure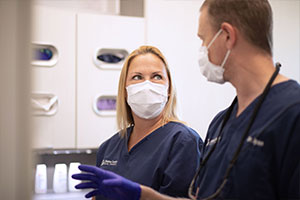 Similar to other fields, there are important technological advances in dentistry that affect the level of care patients can receive. Dr.'s Montgomery and Dunn both utilize the latest technology available to their practice. They are also continually keeping themselves ahead of the game by attending seminars and workshops regarding the newest equipment and techniques.

This becomes especially important when it comes to more complex, specialty treatments and procedures, such as the placement of dental implants. Science in this field is always improving the way we help patients here at CCFD and we are committed to offering the very best services, including the dental implants West Chester PA patients need and want.
Ask the Experts
Your Location for the Best Dental Implants In West Chester PA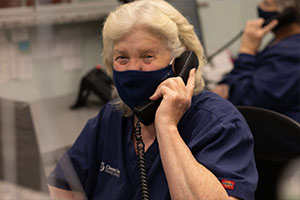 If you are a local patient looking for quality dental implants in West Chester, we'd like to invite you to visit our office where our patients' comfort and time are our top priorities.

We realize that you have a busy life and visits to the dentist shouldn't take any more time out of your schedule than necessary. We strive to start and finish our patients' appointments on time so that when you come in, you know exactly what to expect.

Whether you are having new implants put in or simply coming for a routine checkup and cleaning, we aim to offer the best possible experience every time.

We would love to talk with you about becoming a patient at Chester County Family Dentistry. Call today to speak with a helpful receptionist who can answer your questions and help you schedule your first appointment!
Book My Appointment
610-431-0600