Dental Implants West Chester Residents Love and Why You Will Too
Dental Implants West Chester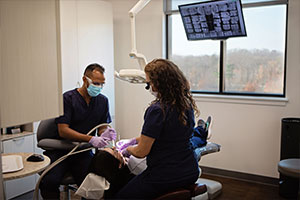 Life happens: teeth fall out, get damaged, or need removed due to infection. And unfortunately many people find themselves in the difficult spot of needing reconstructive tooth work. Maybe that's you and suddenly you are faced with a heavy decision.

Do you go with the simpler route and have a bridge put in or perhaps even turn to the temporary option of dentures? Or do you go for the gold and get the best dental implants West Chester residents have seen?

Before you make this important decision, here are a few facts about dental implants that you may want to consider:

Getting dental implants West Chester residents can be proud of are worth the effort.

Here's why:
Get Started
Dental Implants Allow You to Continue Normal Life Routines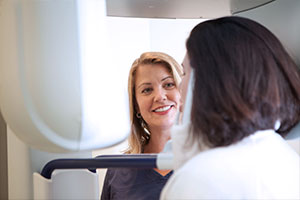 When you receive dental implants near West Chester, you are giving yourself a ticket to a less stressful life. With other reconstructive work, you must be very vigilant about what you eat. Consuming things that are hard or sticky can cause permanent damage to bridges. Those with dentures experience constant apprehension about whether the dentures will slip while talking or eating in social settings. Sometimes the dentures will even make awkward noises that bring unwanted attention to the individual.

With dental implants, you are able to eat what you want and avoid any awkward social situations. You can focus on the important things-building relationships with those around you!
Dental Implants Prevent Further Mouth Problems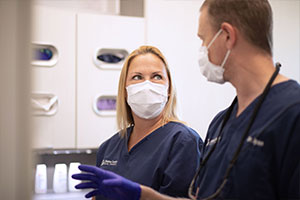 Bridge work requires the presence and support of the existing teeth around in order for the bridge to work properly. Sometimes this means shaving and moving of the currently healthy teeth in order to fit the bridge properly. This can cause potential problems in the existing teeth.

Dental Implants use the jawbone as the anchor for the fabricated tooth. This promotes a healthy jawbone by stimulating the growth around the screw that is surgically placed there. When a tooth is missing, often the jawbone will begin to deteriorate in that area due to lack of stimulation. This can even cause future facial sagging issues because of the absence of the tooth.

Dental implants allow the jawbone to remain healthy and the facial skin and muscles to remain firm and taut.
Ask the Experts
Dental Implants: Fix it and Forget it!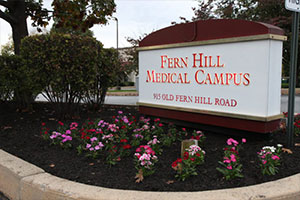 With other options, you must constantly be considering the care and condition of your dental fix. Are you damaging it with eating choices? Do you need to take it out at night and clean separately? How long will it be until it needs replaced?

When implants are properly cared for, there is no need to think about them again! The implants themselves can last a lifetime, and the crowns should last for 10-15 years with proper cleaning.

While dental implants may initially seem like a bigger commitment, in the long run they actually require less time, less money, and less stress from you. Getting dental implants in West Chester just makes sense! Contact Chester County Family Dentistry to talk to our skilled dentists about your reconstructive work.
Book My Appointment
610-431-0600