Dental Implants in West Chester, PA
Where To Find Dental Implants In West Chester PA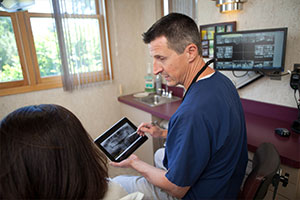 What happens when you lose a permanent tooth?

When someone loses a tooth due to an injury or another unforeseen circumstance, the best option is to receive a dental implant.

A dental implant is an artificial tooth that can be fused with the jawbone. If you're looking for dental implants in West Chester, it's time to check out Chester County Family Dentistry. Our dentists and oral health professionals make it a priority to offer the best oral care to its patients. We've been performing dental implant procedures in West Chester, PA for decades.

It's no secret that most of us dread visiting the dentist. However, the longer you avoid a procedure, the more problems you can face in the future. Did you know patients with missing teeth are prone to more vitamin deficiencies? If you're suffering from premature tooth loss, loose teeth, or softening of your teeth it can be a sign that your body is deficient in calcium. Another disadvantage of missing teeth is the toll it takes on your self-esteem. If you're self-conscious about your smile you're more than likely going to avoid social outings. So boost your self-esteem, and improve your health with dental implants!
Get Started
Chester County Family Dentistry Revitalizing Your Smile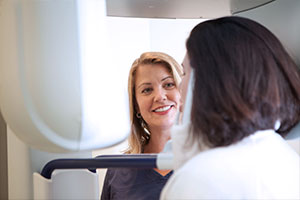 We understand the anxious feelings you associate with the dentist may deter you from scheduling the critical oral procedure, but Dr. Montgomery and Dr. Dunn are here to make those anxieties disappear There are multiple reasons that make us the best practice to perform dental implant procedures in West Chester. Our top two priorities are the doctor-patient relationship and being able to provide a safe and nurturing environment for our patients.

At Chester County Family Dentistry, we'll let you know what to expect every step of the way before, during, and after a dental implant procedure. We're happy to address any questions or concerns you may have, and if you're still feeling anxious, we provide multiple ways to relieve your anxiety.

Call us today to schedule your consultation. We look forward to hearing from you!
Book My Appointment
610-431-0600