The Best Dental Implants in Exton, PA
Getting To The Root Of the Problem: Finding The Best Dental Implants In Exton PA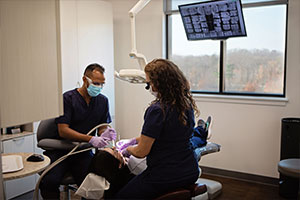 Are you in need of dental implants in Exton PA?

If you are looking for a trustworthy dentist in Exton, look no further than Chester County Family Dentistry. Before we explain why Chester County Family Dentistry is the preferred dentist to perform dental implants in Exton PA, let's understand the purpose of dental implants.

If this is your first experience receiving dental implants, you may be questioning what they are and their effectiveness. A dental implant serves as an artificial tooth that is implanted into your jaw. In short, it replaces a tooth or teeth that have been removed. There are multiple reasons why dental implants are an option for patients. The most common losses related to teeth are:
Periodontal Disease
Injury
Extensive Decay
If you are someone who exhibits anxiousness regarding the dentist, this is where Chester County Family Dentistry comes to the rescue. We understand a typical routine visit to the dentist can be stressful enough for patients. When you add in an oral surgical procedure, some people's anxiety levels will be higher than usual. For those who experience these emotions, we provide our patients with nitrous-oxide for their comfort.
Get Started
We set ourselves apart from other Exton-based dentists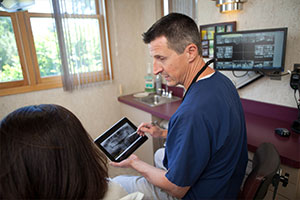 We set ourselves apart from other Exton-based dentists for various reasons. Here are just a few of the many reasons why patients come to us for the best dental implants in Exton PA:
Valued Patient-Doctor Relationship

We treat each patient with dignity and respect. Our purpose is not just to get you in the chair and out the door, but to get to know you and develop a relationship with you, that will last a lifetime.

And Clean Environment

Your safety is one our top priorities. Our state of the art machines and dental instruments are thoroughly cleaned and sanitized.

Stress-Free Environment

We ensure you are extremely comfortable by providing you with education, answer your questions, and offer nitrous-oxide during procedures.

Family Oriented

Our family and friends are patients with us as well, including children. We want this to be a family atmosphere, where everyone is comfortable.
Patients throughout Chester County rely on us for their dental implants in Exton PA. Call us today to schedule your appointment.
Book My Appointment
610-431-0600