Quality Dental Implants Exton, PA
CCFD Dental Implant Services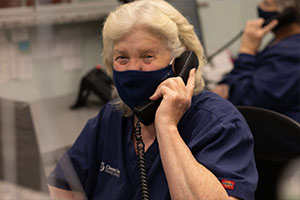 Missing teeth can lead to several unpleasant dental problems—from misalignment of the jaw to complications in eating, speaking, and more. If you're currently dealing with issues as a result of missing teeth or have been advised to seek a solution to avoid potential future complications, Chester County Family Dentistry is here to help. As the location for quality dental implants Exton and surrounding area families trust, we specialize in providing you with the best option for your individual needs.
Get Started
The Ultimate Guide to Quality Dental Implants Exton Area Residents Need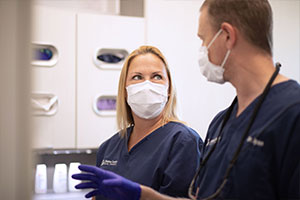 To prevent problems associated with missing teeth, an orthodontist will most likely suggest dental implants. Dental implants are safe, effective, replacements for the tooth root. These often titanium-made implants are fused to the jawbone in order to ultimately help support existing teeth. This type of dental implant is referred to as an endosteal implant.

In some cases, patients unable to utilize conventional dentures will require "subperiosteal implants." Thes less common dental implants are placed under the gum for patients who may have a more shallow jawbone.

No matter what type of dental implant Dr. Dave Montgomery or Dr. Ryan Dunn recommend, you can be confident knowing that your replacement option will look and feel as close to your natural teeth as possible.
Ask the Experts
How Does the Dental Implant Process Work?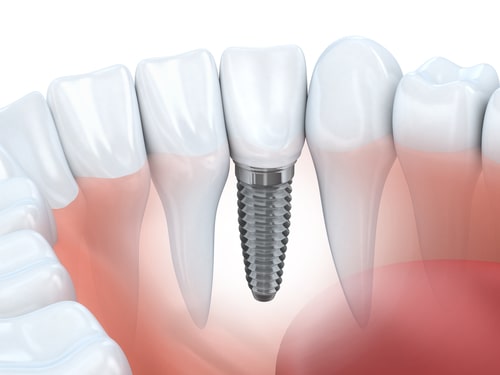 Depending on your specific needs, Dr. Montgomery and Dr. Ryan will either create a custom-made single tooth, referred to as a crown, or a bridge if teeth are missing. Sometimes it can take awhile for replacements to be made in which case you may be given a temporary crown or bridge.

The healing time for dental implants varies. It's normal to experience some discomfort in the beginning stages of recovery. Your orthodontist may prescribe pain medication or suggest an OTC pain reliever if necessary. It's important to be patient as you be accustomed to eating and speaking with your new dental implants.
Time For a Dental Implant Consultation
Most people qualify for dental implants. To know for sure if you're a candidate, it's best to schedule a consultation with one of our dentists. Our highly trained staff is made up of a dedicated team of doctors and hygienists. They all receive the latest training in dental technology and advancements. Our practice is fully equipped and able to offer clients the best possible care when it comes to complex and detailed work with the type of quality dental implants Exton patients want.

For those looking for the best dentist West Chester and Exon patients prefer, we have a high success rate in offering our patients implants that look natural, last for decades, and give them back their beautiful smiles!

Please come by and visit us at Chester County Family Dentistry, or contact us anytime to schedule an appointment.
Book My Appointment
610-431-0600
Choose the Best for Dental Implants In Exton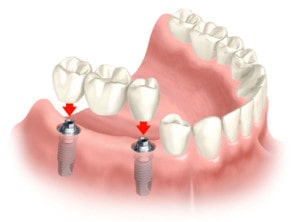 If you're looking for an established dental office that will provide you with quality care then it's time you came to visit Chester County Family Dentistry. We've built an outstanding reputation within the community over the past 40 years and we are your trusted dentist for quality dental implants Exton needs.

We understand that many dental visits can be stressful, confusing, and sometimes even apprehensive. Our priority is to ensure you aren't nervous, stressed or uncomfortable when you're in our office and under our care. From the second you walk in the door, you are treated like family. We strive to provide a relaxing and pleasant atmosphere so you are anxiety-free at your dentist.
Get Started
What You Need to Know About Dental Implants Exton Residents Trust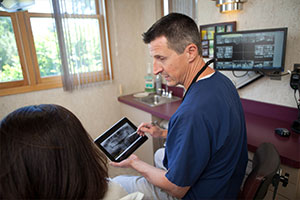 What questions should you ask before considering getting a dental implant?
Are you eligible for a dental implant?

Have you lost any teeth; are you in good health; and do you have any conditions or diseases that could affect the implant from fusing with bone?

What are the options for dental implants?

The most popular dental implants are either single-tooth replacements, fixed multiple tooth replacements, or removable implant-supported tooth replacements. There are other options available as well that your dentist can go over with you if these aren't a good fit for you.

What maintenance is required for the dental implant?

Good oral hygiene is extremely important. Brushing, mouthwash, flossing and routine check-ups with your dentist are key to ensure your implants are functioning appropriately.

How is the dental implant placed?

The surgery consists of digging out a channel so the implant can be placed in close contact with the other teeth. The surgery isn't complete until 2 to 6 months later when the restorations can be attached to the fused tooth. This is why excellent oral hygiene is so important following the procedure.

Who places the dental implants?

There is a team of dental professionals that work together to complete the dental implant process including the implant surgeon (periodontist), a restorative dentist who places the tooth and a dental technician who fabricates the tooth.
If you think you are ready to discuss your options for the right dental implants Exton residents need, then give us a call! We are the most knowledgeable and professional dental facility in the area. Our friendly staff is always ready for new smiles to join our family! We promise you'll be comfortable throughout your entire visit from consultation to recovery and every step in between. Please contact us today to set up your first consultation.
Ask the Experts
The Benefits of Dental Implants Exton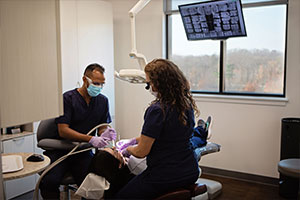 When we think about dental implants, we might have a picture of an older adult come to mind.

There are assumptions in our culture that only the elderly lose teeth.

Unfortunately, this can actually hinder other patients from seeking the option of dental implants Exton.

In reality, anyone with a developed jaw could be a great candidate for dental implants. When it comes to younger patients, it is up to the discretion of the oral surgeon to decide if the patient is ready for implant dentistry.
5 Benefits of Dental Implants Exton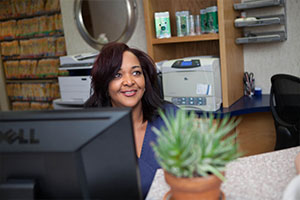 There are many benefits to undergoing a dental implant procedure. Here are some of the most advantageous for patients of all ages:
Restore Your Smile

No need to hide that smile behind your hands or avoid being photographed anymore. You can smile with abandon once you've gotten dental implants, that blend in naturally with your other teeth.

Improve Speech

Poor fitting dentures can slip in your mouth causing you to slur your words. Dental implants allow you to speak without worrying about your teeth slipping.

Protect Your Jaw

When we lose teeth, it can cause an imbalance in our mouths. Replacing missing teeth with dental implants can keep the jaw bone from further deterioration.

Save Money

Unlike dentures or bridges, dental implants are a one and done option. This makes them even more economical than affordable dentures PA.

Restore Chewing Function

Dental implants Exton allow you to eat normally and without worry. You can keep eating the good things that will not only support your oral health but your whole body health as well.
The Best Location for Dental Implants

Are you looking for a dental office that offers affordable dental solutions Exton PA locals can trust? Chester County Family Dentistry treats each patient, young and old as if they were their own family members. Contact us today at 610-431-0600 to find out more about our smile restoration options.
Book My Appointment
610-431-0600