Dental Implants Downingtown
The Dental Implants Downingtown Patients Trust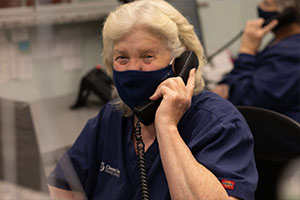 If you need to have a tooth pulled, already have missing teeth, or have been advised to get dental implants, Chester County Family Dentistry is here to help. For dental implants Downington families trust, CCFD is the perfect solution. Dr. Dave Montgomery and the entire staff of CCFD offer local families of every shape and size the professionalism, friendliness, and comprehensive dental services they deserve–including dental implants. Take a look at why dental implants can help boost confidence and keep your bite and mouth healthy.
Get Started
The Ultimate Guide to Dental Implants Downington Residents Can Rely On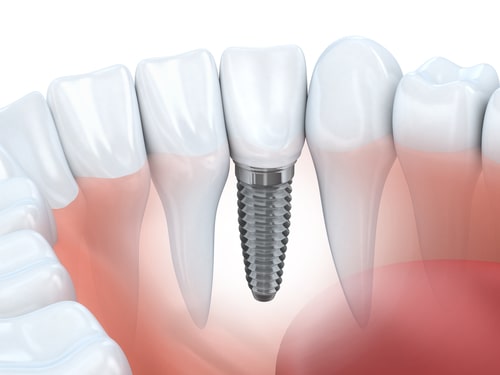 Did you know, that according to the American Dental Association (ADA), up to 5-million implants are placed by dentists every year in the U.S.? In addition to being a common dental procedure, implants provide several benefits, including:
A close resemblance to the natural look and feel of your real teeth.
Providing support to the existing teeth so the bite/jaw doesn't become altered (leading to serious issues such as TMD/TMJ)
Often better comfort than dentures that are not supported by implants.
The peace of mind of having a long-term solution to help provide aesthetic confidence, functional support for normal eating and speaking, and the hassle of having to remove and clean dentures.
Overall, when it comes to dental implants pros and cons, the advantages far outweigh any negative factors. Missing teeth, aside from causing issues with the bite and misalignment of the jaw, can also create bone loss, eventually causing surrounding teeth to become loose.
Ask the Experts
Affordable Dental Solutions West Chester PA and Downington Patients Trust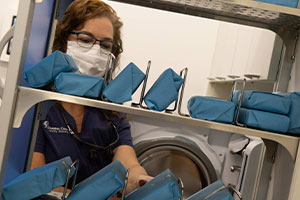 At Chester County Family Dentistry, we are dedicated to putting your mind at ease from the very beginning. We know that the patient-dentist relationship is a very special one and we do our best to win your confidence as well as your friendship. As the best dentist West Chester residents choose, we are committed to offering you top-quality care in a safe, friendly, clean environment–whether you need regular cleanings, fillings, x-rays, or dental implants. It also means that we are here to answer any questions you have regarding family or general dentistry practices, including:
How much do full mouth teeth implants cost?
Do dental implants hurt?
Are the dentists and hygienists qualified to do their job?
Should I trust the staff at this location?
Is this the right dentist's office for me?
If you're ready to book a visit for dental implants Downington patients prefer as, call us now to speak with one of our CCFD staff members. We look forward to having you become part of the CCFD family, and again, we are happy to answer any questions you have regarding dental implants or general dental services.
Book My Appointment
610-431-0600
Explaining Dental Implants Downingtown PA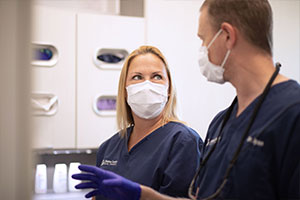 Unless we are medical professionals, we usually are not familiar with particular medical procedures unless someone we know or we ourselves have experienced them. And when any particular health issue might come up, it can be overwhelming trying to decide on the best option. If you're in that position right now, we'd like to give you a little information on Dental Implants Downingtown residents have relied on.

Dental Implants are usually the first option for replacing missing teeth. Instead of dentures or inserting a bridge that will require treating a perfectly good tooth, dental implants only require the space for the tooth they are replacing. No damage to the adjacent teeth is necessary.

The first step in the Dental Implants Downingtown loves, the process is positioning the implants surgically into your jawbone. Then the body does something amazing called osseointegration. Your bone actually grows up around the implant and secures it in place, sometimes with the help of a bone graft.

Osseointegration is not immediate, but it is worth the wait in the end. Rather than cause deterioration like other options for missing teeth, Dental Implants Downingtown trusts provides a long-lasting solution.

Dental Implants also give you the most natural look. Once your implants have been sufficiently incorporated into your jawbone, your dentist will create your new tooth/teeth to match your natural smile. Your smile will be flawless when the process is finished.
Ask the Experts
The First Rate Choice For Dental Implants Downingtown Residents Trust In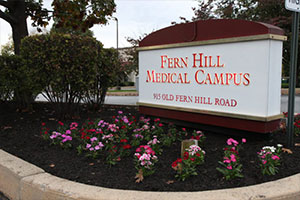 Are you ready to get started with these Dental Implants Downingtown trusts? You'll be happy to know that Chester County Family Dentistry, home of some of the best dental professionals in Chester County, offers this service and much more.

Visit our website for more information or give us a call at : 610.431.0600 to set up your initial appointment.

You can also check out Dr. Dave's Dental Flossophy for some interesting tips about other dental issues. Enjoy!
Book My Appointment
610-431-0600