Dental Implants Around Downingtown, PA
Dental Implants Around Downingtown Are the Secret To A Better Life!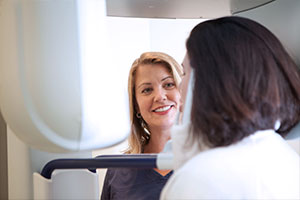 Dentures were the answer to tooth loss in the past, but they can slip, causing pain and discomfort. Dental implants may be the secret you've been looking for to have a better life! How is it possible that dental implants around Downingtown can lead to a better life? The answers are simple:
Improved oral health

Dental implants don't require any alteration of the other teeth and when your teeth are left in tact, that helps to improve overall oral health. Downingtown dental implants also make it easier to clean between your teeth which further increases a healthy mouth.

Comfortable

Dental implants are comfortable because they are a part of your mouth, unlike removable dentures.

More Eating Options

Dental implants make it easier to eat without fear of pain or discomfort.

Improved smile and confidence

Dental implants near Downingtown are fused to the bone to become permanent, so they look and feel like your own teeth.

Long-lasting

Dental implants surpass dentures in durability, because with good care, they may last a lifetime!
Get Started
Are You Ready To Improve Your Life With Dental Implants Around Downingtown?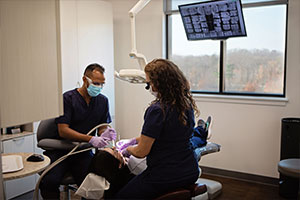 If you have had tooth loss and want a permanent solution, then trust Chester County Family Dentistry to place dental implants. Here are the top four reasons to schedule an appointment with us:
Our dedicated and professional team is committed to providing you with the best dental care using cutting edge technology.
Our dental team provides compassionate care with a gentle touch to alleviate anxiety and discomfort.
Our office accepts most insurance plans accepted as well as flexible payment options.
Safety, cleanliness and sanitation are our priorities.
Learn more about the benefits of dental implants around Downingtown and contact us to schedule an appointment. We treat our patients as we would our own family members!
Book My Appointment
610-431-0600