Dental Implants in Downingtown
Save Your Smile With A Dental Implant in Downingtown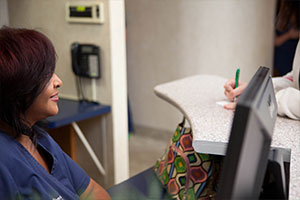 An accident involving trauma to the face, an infection, age. The loss of a permanent tooth can happen for any number of reasons, and it could happen to anyone. But when you experience the unfortunate event of tooth loss, your smile doesn't have to suffer for it, and neither does your health. Your expert dentists for dental implant in Downingtown have got you covered.

In the event of tooth loss, you have a number of options, from bridge work to dentures to dental implants. At Chester County Family Dentistry, we believe dental implants are the best option for tooth reconstruction patients for a number of reasons.
Get Started
The Benefits of Dental Implants in Downingtown
Improved Oral Health

Unlike with bridgework, dental implants require no alterations to other teeth. Keeping healthy teeth intact is good for overall oral health. It's also easier to clean between teeth with dental implants. Cleaner teether means improved oral health.

Increased Comfort

Dental implants are more comfortable than removable dentures or bridges as they are a permanent part of your mouth.

More Food Options

Because dental implants do not shift or slip like dentures can, dental implant patients no longer fear the pain and discomfort with eating that denture patients fear. Decreased pain and discomfort means easier eating and more food choices.

Improved Smile and Increased Confidence

Dental implant patients can enjoy the confidence that comes with a beautiful, natural smile. Because dental implants are fused to the bone, they are permanent. They also stimulate the jawbone, helping to prevent bone loss and facial sag that can come as a result of a missing tooth.

Long-lasting

With good care, dental implants can last a lifetime. They last longer than dentures and are more reliable than bridges.
Clearly, dental implants represent the gold standard in dental reconstruction. If you or someone you love are in need of tooth replacement, rely on dental implant in Downingtown.

Contact Chester County Family Dentistry today for more information or to schedule your consultation.
Book My Appointment
610-431-0600
Everything You Need to Know About Dental Implant in Downingtown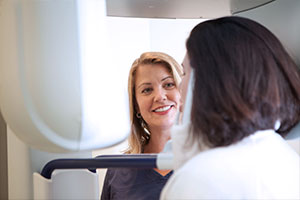 Losing teeth can be stressful and painful. If you have lost a single tooth or multiple teeth and in good health, then you may be a candidate for dental implant in Downingtown.
Get Started
What Are Dental Implants?
Dental implants are natural looking false teeth that are surgically placed into your jaw, becoming an ideal option for those with missing teeth because they can be used to replace a single tooth or multiple teeth, without compromising healthy, neighboring teeth.
Ask the Experts
Am I A Candidate For Dental Implants?
If you are in good health and have lost teeth, then you may be a candidate for dental implants. There are some health conditions that may affect whether the dental implants will fuse to the bone. This will be reviewed by your dentist.
What Are My Dental Implant Options?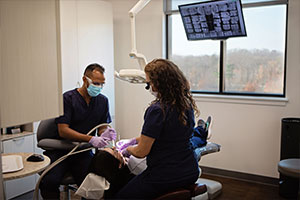 Single Tooth

Placement of the dental implant will attach to the replacement tooth. A temporary tooth can be placed while the dental implant integrates with your natural bone to form a strong foundation for your replacement tooth.

Multiple Teeth

Placement of the dental implants will be used to support your replacement teeth. Next we'll place the abutments, or a small extension that will help connect your replacement teeth, on top of each implant, if needed. And finally we'll place fixed, implant-supported bridge, or crowns.

All Teeth

Placement of the abutments, or connectors placed on, or built into, the top of the implant to help connect your replacement teeth, if needed. There are also options to have a fixed and removable dentures attached to implants.
Benefits of Dental Implant In Downingtown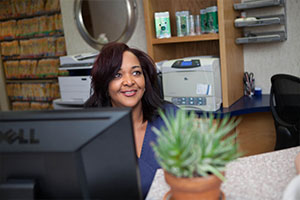 The benefits of getting a dental implant in Downingtown are that they are comfortable, natural looking, won't damage gums or surrounding teeth and do not require adhesive. Chester County Family Dentistry utilizes the latest technology available to provide high quality gentle dental care. For more information about the best dental implants in Downingtown or to schedule an appointment, please call us today!
Book My Appointment
610-431-0600