Cosmetic Care West Chester
Smile Like A Star With The Cosmetic Care West Chester Can Give!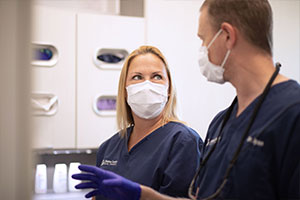 Are you shy about your smile? Do you hide your teeth when you laugh with your friends? Sometimes our teeth can embarrass us. With West Chester Family Dentistry, you can gain that smile and the confidence that you've been longing for. West Chester Family Dentistry provides star quality cosmetic care West Chester smiles have been looking for.
Get Started
What Can Cosmetic Care Do For You?
Cosmetic care doesn't always have a meaningless beautiful presence, there are ways they can actually improve your dental health. Here are a few examples of cosmetic care:
Bleaching

OK, there may not be a reason for it to improve your dental health, but if you have yellow or brown stained teeth, bleaching can improve your mental health by giving you confidence and making you feel better about the smile you were born to have. Sometimes coffee stains just get in the way.

Veneers

They can help by replacing small amounts of surface decay, and give you straighter teeth to allow easy flossing improving your gum health.

Braces

Wait, braces are cosmetic? Yes they can be! They straighten your teeth and give you a better smile! They also allow appropriate space between teeth and adjust bites which can prevent gum disease and reduce the chance of getting jaw disorders like TMJ.

Crowns

Now available in many different materials, anterior and posterior crowns are now made to look like natural teeth, replacing old silver fillings or severe decay and helping prevent cracked teeth and help prevent the need for root canals.

White Fillings

Also known as composite fillings, do not contain mercury (as silver fillings do) and are much more pleasing to the eye. White fillings do not expand and crack the way that silver fillings do, causing your teeth more issues in the long run, and bond better to teeth than silver fillings.
Don't wait another minute! Let Chester County Family Dentistry meet the needs for cosmetic care West Chester families have been looking for!
Book My Appointment
610-431-0600