Your Experience Is Important With Dental Offices Exton Locals Love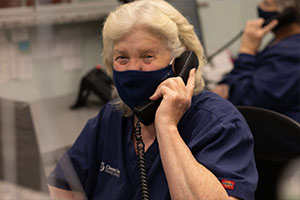 Do you constantly worry about going to the dentist? Have your past experiences been less than great? You may be going to the wrong dentist. Dental offices Exton residents trust want you to feel right at home!

Chester County Family Dentistry is professional and friendly! Your smile and most importantly your experience is the focus of Chester County Family Dentistry. Don't lose out on a beautiful smile and a great experience!

In the past, you may have gone to several different dentists and had an ok or horrible experience. Of course, that makes going to the dentist a thing of the past. Who wants to go have their mouth in pain and also worry about who they will be seeing as a dentist? Will the experience be unfriendly staff, or maybe they will ignore me. These thoughts can be scary and can make for unhealthy oral care.

The dental offices Exton has to offer wants to make your bad experiences a thing of the past. The Chester County Family Dentistry staff are experienced and educated in their fields and are eager to share their information with you! The patient is always given a clear and full explanation on procedures and information. All questions are welcome!

Chester County Family Dentistry wants you to know that your experience is priority. Patients are treated with the utmost respect and compassion from the staff. Every patient's well being is not taken lightly. Faith and trust are also an important part of the patient experience at Chester County Family Dentistry.

Your time is valuable!. Dental offices in Exton will make sure that you get an appointment time that fits your schedule. Chester County Family Dentistry understands that their patients are busy, hardworking people that need convenience.

Safety and cleanliness is most important! Chester County Family Dentistry makes sure that all instruments used are cleaned and sterilized for the safety of all their patients.

Chester County Family Dentistry wants you to stop by today! The staff will do everything they can to make your visit affordable and the best experience you've ever had at the dentist. Contact Chester County Family Dentistry for your initial consult today!
Book My Appointment
610-431-0600