CCFD - Best Dentist near Paoli PA
Why we are the Best Dentist near Paoli PA?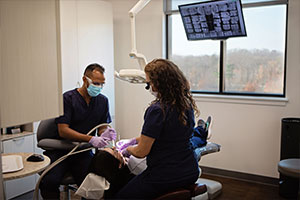 Are you one of those people who hate going to the dentist? Well good news, we aren't like other dentists' offices. At Chester County Family Dentistry, the best dentist near Paoli PA, we turn our customers in our family! We don't want you to be anxious or spend hours in the waiting room uncomfortable even though you have a scheduled appointment. We take pride in our work by keeping our facilities and tools clean and sanitary, keeping our scheduled appointments, maintaining a comfortable environment, working with you to make sure your health care is affordable and most of all respecting doctor-patient confidentiality.

So, what did the dentist of the year get? A little plaque! We completely understand how uncomfortable a dentist visit can be. We strive to provide an entertaining atmosphere so you are at ease. The last thing we want if for you to feel stressed or anxious in our office. If we sense you're a little uncomfortable, we just might have to drop another dentist joke!
Get Started
What Services Does the Best Dentist near Paoli PA Provide?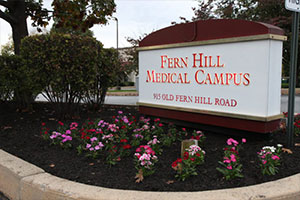 Whether you need a routine cleaning, x-rays, dental implants or restorations we can help.
Comfort and Education

Satellite radio, wireless internet, a huge selection of music on CD and MP3 players, Nitrous Oxide and educational DVD's are all available to ensure you are as stress-free and comfortable as possible while in our office.

Diagnosis

We have top-of-the-line technology to assist in our diagnosis: intra-oral cameras for cavities, leaking fillings or dental fractures; surgical telescopes for precision during intricate procedures; the DEXIS digital X-ray system; and the KaVo DIAGNOdent for tooth decay.

Procedures

We provide dental implants, mercury-free dentistry, dentures and partials, cosmetic care, teeth whitening, porcelain veneers, bonding, crowns and digital x-rays to name a few.

Post Op Care

While most dental procedures don't need to be followed up on, we do provide post op and emergency care as needed.
Ask the Experts
Did you know?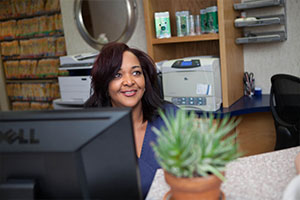 The first dentists were actually barbers who not only cut your hair but performed basic oral surgeries. Would you trust your barber to be your dentist too? We certainly wouldn't!

The first known dentist procedure was a partially cleaned tooth in Italy almost 13,000 years ago. Who knew!

Evidence of teeth being drilled dates back almost 9,000 years! Wow!

We all know how tough it can be to choose the right dentist. We want you to know that we are here for you. Our staff of dedicated professionals is available at all times. If you have an emergency, call us and we'll fit you in that day. If you need an affordable health care plan, we'll work with you to create a manageable plan. We are so confident in our work that we stand behind it 100%. If any dental care fails we will repair or replace it for free. If you aren't sold that we are the best dentist near Paoli PA, then contact us today to speak to one of our friendly professionals who will seal the dentures, we mean seal the deal!
Book My Appointment
610-431-0600