CCFD - Best Dentist Office West Chester
Why Residents Agree Chester County Family Dentistry Is the Best Dentist Office West Chester Has To Offer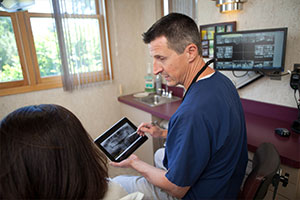 If you've ever just picked a dentist to go to randomly, maybe off a search result or the recommendation of a friend, then you know that not all dentists are the same. When you go to a dentist's office, especially one you've never been to before, you immediately form an opinion the second you walk in. Appearance, smell, sounds, the staff – it all leaves an impression. Usually that snap judgment will affect the rest of your visit, whether positive or negative. If you've been unsatisfied so far with local dentists, then you need to visit the best dentist office West Chester has to offer.

Chester County Family Dentistry uses the latest in dental technology to make sure that you and your family are getting the best, safest, and most effective care available in the industry. We know you care about your family's safety, the cost of dental care, and the qualifications of your dentist. We're prepared to set you at ease within minutes of you entering our office. Our priorities are safety, cleanliness, and sanitation. All are very important in the medical field. Our staff's priority is making you feel at home whether you're here for a routine cleaning or a more involved procedure. The best dentist office in West Chester is here for you!

Call our office today to schedule a consultation or an appointment. We can take care of your whole family, so no need to take your kids to a different dentist. Our staff always seeks to be flexible in planning appointments so that they fit your busy schedule. The best dentist office West Chester locals love is always available to answer any of your questions or concerns. If you need more information about appointments, our office, or financing your dental care, contact our office today!
Book My Appointment
610-431-0600