CCFD - Best Dentist West Goshen
Where is the Best Dentist West Goshen has to offer?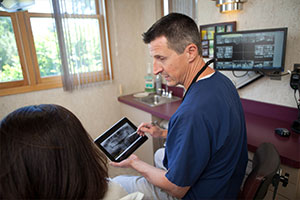 It can be hard to find a good dentist these days. If you've been looking for the best dentist West Goshen has to offer, we can offer you a great option. At Chester County Family Dentistry, we provide dental services that you can trust. A family friendly practice, you can make appointments for all your family members at our office. Our staff members are professional and friendly. Our goal is to make you comfortable throughout the duration of each appointment. But maybe you're not currently looking for a new dentist. If you notice any of the following red flags, then you should be looking for a new dentist.

1.) If your current dentist doesn't make the time to sit and answer any of your questions, then maybe you should be looking for a new dentist. It is very important that you feel comfortable with any new procedures that are being recommended for you. Your dentist should take the time to explain every single step. If you don't receive enough one on one time with your dentist, you should try the best dentist in West Goshen. We love spending time with patients.

2.) If your current dentist recommends expensive procedures, or any procedure for that matter, and doesn't seem to have a good reason for why you should get it, then be careful. Dentists have ethical requirements but that doesn't mean that all dentists follow them to the letter. You always want to make sure that you trust your dental health to your dentist. He or she should only recommend necessary procedures that will keep your mouth healthy now and in the future.

Don't hesitate to get a second opinion if you don't feel comfortable. You can trust us at the best dentist West Goshen locals prefer. Our office is currently accepting new patients, so call today.
Book My Appointment
610-431-0600