Answering 2 Common Questions For West Goshen Dental Patients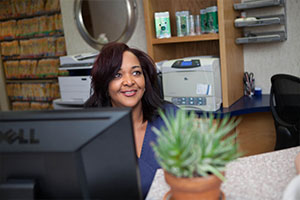 Asking questions can be one of the most important things a patient can do when seeking care from any health professional. And even if you've been going to the dentist your whole life, there are still probably plenty of questions that you might not have thought to ask or were unsure if you should. Well we're here to make sure that any questions West Goshen dental patients might have don't to unanswered.

One of the first questions many West Goshen dental patients ask is when should they see their dentist? It is normal for a patient to see their dentist at least once or twice a year for their usual check-up. Beyond that, it can depend on symptoms that could arise throughout one's daily life. You should definitely see your dentist if:
You are pregnant

Dental care can actually be one of the big factors in whether or not you have a health pregnancy

You experience sensitivity

to hot or cold things touching your teeth

You are having difficulty

with chewing and/or swallowing

You have other health issues

such as diabetes, cardiovascular disease, or are HIV positive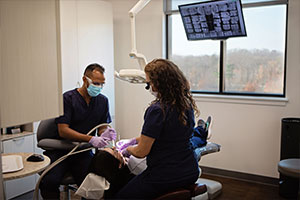 Another thing patients might be asking is how can they make sure they cultivate good oral health? Along with visiting a West Goshen dental office, there are some easy things patients can implement in their daily lives. These include, but are not limited to:
Brushing your teeth twice a day for 2 minutes. This includes brushing your tongue, gums, & the top of your mouth.
Flossing everyday.
Avoiding a sugary diet.
Avoiding tobacco products.
Keeping alcohol intake to a minimum.
Ask the Experts
Get Answers For All Of Your West Goshen Dental Questions Here!
Would you like to visit a West Goshen dental office that encourages your questions and facilitates the answers? There is actually a place for that here at Chester County Family Dentistry.

Visit our website or give us a call to set up an appointment with one of our knowledgeable dental professionals!
Book My Appointment
610-431-0600