Visit the Dentist Exton PA Residents Prefer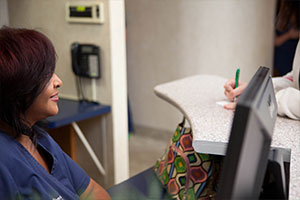 According to the definition of the word, a dentist is considered a health care practitioner who specializes in treating the mouth. This includes the teeth and gums, as well as the surrounding tissue of your entire oral cavity. A dentist usually works with a team of people including assistants, technicians, and hygienists, as well as an administrative staff. The best dentist Exton PA has to offer is right here in our Chester County Family Dentistry office. Not only do we have two great dentists, but we also have an excellent support staff. Together, we work to provide you and your family members with excellent dental care and treatment.

Though we have the best of clinical skills and advanced equipment for all our patients, we believe good dentistry is more than that. You come to us to receive dental care, not just dental procedures. You will find that we are the dentist Exton PA locals prefer because we genuinely care about you. We are committed to providing the best oral health possible combined with ethical practices and a professional attitude. We can be your best advocate when it comes to the health of your teeth, gums, and entire mouth. Our dentists are well-trained and knowledgeable. Their job is to educate you with any information you don't know yet about how best to take care of your dental health.

If you're looking for a reliable dentist in Exton PA, visit our website to read about our friendly staff and our payment policies. Dental care is an essential part of your life, so don't wait to schedule an appointment, especially if you are due for a cleaning. If you are interested in other procedures such as teeth whitening, fillings, crowns, dental implants, we can make sure you get taken care of. Contact us today to set up an appointment.
Book My Appointment
610-431-0600