Most Trusted Dentist Paoli
Turn To The Most Trusted Dentist Paoli Has To Offer For Your Dental Needs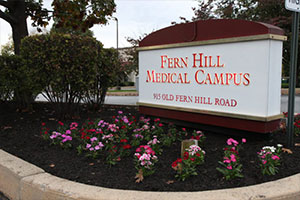 Not many people look forward to their dentist appointment, even if they're just going in for a simple and routine cleaning. Maybe you've had a negative experience at a dentist before. Maybe you have sensitive teeth and don't look forward to potential discomfort. No matter what, it is possible to actually enjoy your dentist appointments. With friendly staff, gentle dentists, and a clean environment, you'd be surprised at how much you might look forward to your routine cleanings.

At Chester County Family Dentistry, the most trusted dentist in Paoli, we want to make sure that our patients aren't scared to come in. A dentist appointment may not top your list of fun things to do, but your dental health is so important that we make every effort to make your appointment comfortable.

If you've been looking for the most trusted dentist Paoli has to offer, Chester County Family Dentistry has an appointment available for you today. We have a family friendly environment, so feel free to bring your whole family in! We especially love meeting your kids. Dental health is important no matter your age, so it's never too early to bring them in. We provide a safe and entertaining environment for all family members.

You won't have to take all your family members to different dentists – we have everything you need under one roof. If you want to know more about us, feel free to visit our website. We have a variety of information available including financial policies, patient testimonials, details about our team and staff, and much more. Visit our blog to learn about helpful tips, services we offer, and facts about dental hygiene. The most trusted dentist Paoli locals love is conveniently located in West Chester, PA. Call us to schedule your appointment today.
Book My Appointment
610-431-0600