Trusted Dentist West Goshen
Who Is A Trusted Dentist West Goshen Recommends?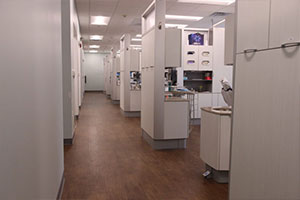 Your search is over! We understand how hard it is to find a dentist that makes you feel comfortable. Some people search for months, or sometimes years, to find the right dentist for them. Here at Chester County Family Dentistry we believe that we provide a caring and comfortable atmosphere with a staff that makes you feel at home – considering ourselves to be a trusted dentist West Goshen residents recommend. Dr. Dave has kept a consistent track of remaining as one of the top dentists for Main Line Today Magazine for the past 10 years.

Here at Chester County Family Dentistry, you'll discover that we embrace a modern approach to dentistry. We don't believe in doing things the old way, that more likely cause people to not come to the dentist. Instead, we use the latest technology in preventive care, sterilization and innovative techniques during procedures. We also value your time just as much as ours so we don't keep you waiting longer than you need to.

We also understand that finances can be a stumbling block to receiving great dentistry. This is why we accept most dental insurances, and we will even file the claim for you! If you don't have insurance – you might be interested in Care Credit. Care Credit allows you to make affordable monthly payments on your dental care. For more information, check out our Financial Policy page.

We also see patients of all ages! Don't fret thinking you need to find a dentist for yourself and a dentist for your child. If you have children – feel free to welcome them into our office along with you. In fact, we encourage children, especially toddlers, to visit the dentist as soon as their first tooth erupts.

Need some advice on how to prepare your child to their first dental visit? We have 10 tips for bringing your child to their first visit!

What are you waiting for? Contact us today to get your appointment scheduled with a trusted dentist West Goshen recommends. We look forward to keeping you and your family smiling!
Book My Appointment
610-431-0600