Family Dentist Downingtown, PA
The Family Dentist Downingtown PA Residents Love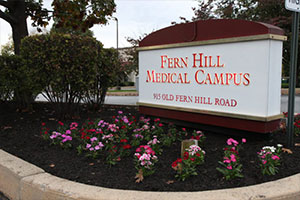 Chester County Family Dentistry is home to the dentist Downingtown PA residents appreciate. We have a high standards for our dentist-patient relationships and seek to respect and maintain that for all of our clients. We exist because we understand the importance of having access to quality dental providers and we enjoy providing that service at a high level for you and your family. Choosing a quality dentist can be difficult or even overwhelming. With so many options in your area, how can you decide which provider to stick with? After asking yourself what is most important to you in a dentist, then visit our site and see if our practice can match your needs. We believe we will surpass your expectations!

We utilize a contemporary approach to dental care for you and your family members. Our office takes advantage of new technology available to make your visits quicker, better, and even more comfortable. Though the majority of your appointment will take place in the dentist's chair, we also want you to feel welcome in the office and the waiting area while you're checking in. Our staff members are friendly, efficient, and always ready to answer any questions you might have about your appointment, insurance, or anything else. It is because of these personal touches that we're the dentist Downingtown PA locals prefer.

Our two primary dentists on staff are Dr. David Montgomery and Dr. Ryan Dunn. They are proud of the service that they offer and we are proud to have them at our practice. Because of their dedication to their patients, their pursuit of excellence, and their love for their work, they have succeeded in expanding Chester County Family Dentistry over the years. Besides our incredible dentists, we have a wonderful staff of dental assistants, dental hygienists, insurance coordinators, appointment coordinators, and patient coordinators. If you're looking for a new family dentist, visit our website to find out more about the dentist Downingtown PA residents love – Chester County Family Dentistry.
Book My Appointment
610-431-0600