The Dentistry West Goshen Patients Prefer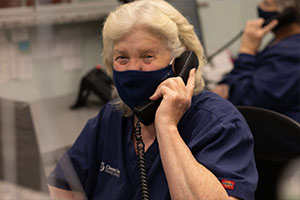 The kind of dentistry West Goshen patients really want is offered at the office of Chester County Family Dentistry. This family oriented practice treats patients of all ages with all types of dental issues. We are well known in our community for being a trustworthy, professional, caring practice that only ever gives the best possible treatment. We know how important it is to our patients and those looking for a great dentist to have confidence in their care provider.

We provide that confidence by maintaining a clean, comfortable and inviting atmosphere as well as by utilizing only the latest technology and equipment. Our dentists are continually ensuring that they stay up to date on all of the newest developments in their field and have the experience and training that will help you feel at ease under their care. Going in for dentistry in West Goshen is not everyone's favorite past time and we realize that, but we do believe that when you begin coming to our office, you'll actually enjoy your visits.

Here at Chester County Family Dentistry, the dentistry West Goshen patients prefer is summed up by a couple of our grateful and valued patients. Check out these testimonials from Richard and Diane:
"When my family and I come in for our check-ups, it is like visiting with old friends. This is no regular dental office." – Richard D.
"I have always disliked going to the dentist. I still can't say it is my favorite pass time activity but since I have been coming to this practice it is much easier. Everyone is friendly and makes you feel welcome. You are immediately put at ease. I can laugh and enjoy the experience. Your comfort is always considered and the work is excellent. Thank you for what you do." -Diane S.
If you're interested in experiencing this high level of dental care, contact us today to schedule your next appointment!
Book My Appointment
610-431-0600