The Dentistry West Goshen, PA Patients Need
CCFD Cares for its West Goshen, PA Patients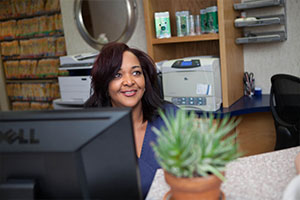 Chester County Family Dentistry is proud to offer a unique experience for dentistry West Goshen PA patients have never seen. Family is part of our name as well as part of our everyday philosophy and practice. We genuinely value all of our patients and always look forward to seeing old faces. New patients are always a welcome addition to our dental community and we love getting to know them. We've had a lot of people tell us that we really do practice what we preach when it comes to all this talk about family values. Patients feel at home in our office and are free to be themselves and relax. We believe that this can really make or break an experience at a dental office because visiting the dentist is not usually people's favorite thing to do in the world.

This friendly environment for dentistry in West Goshen PA lends itself to our comfortable, relaxed atmosphere and helps people to rest easy about the dental procedures they are undergoing. While the entire staff is extremely friendly, willing and helpful, the office is also a professional practice and the staff knows what it means to provide quality service. From the dentist filling a cavity to the office receptionist, all the care you receive at this dentistry West Goshen PA office will be of the highest quality and will leave you feeling excited that you chose us for you and all of your family's dental needs.

It's our promise that you will always be in the loop about procedures, at-home care and payment and insurance options. Scheduling your first appointment couldn't be easier. Just give us a call today and let one of our outstanding office staff members help you get the most convenient date on your calendar. Thanks for taking the time to consider Chester County Family Dentistry! We look forward to caring for you.
Book My Appointment
610-431-0600