The Dentist West Goshen Patients Enjoy Visiting
CCFD and our West Goshen Patients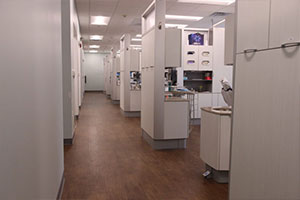 The dentist West Goshen patients love to visit is Chester County Family Dentistry. Whether you need to schedule an appointment for just yourself or are looking for a quality dental office your whole family can come to, we are going to be a perfect fit! Because of our cutting edge technology and our extremely skilled staff members, we are able to offer a wide range of dental procedures for all ages. You can be sure that when you choose us, all of your dental needs will be taken care of and will be seen to in a spotless, friendly, comfortable environment.

We are proud of our standing as one of the top dentists in West Goshen and we are always striving to genuinely maintain our reputation. We love that we have helped countless patients achieve all of their goals when it comes to their smiles and have done so in a professional and caring way. We treat all of our patients like they are family and are always excited to hear from a new patient! We want to expand our reach and grow the number of patients we treat because we believe that we can provide them with the kind of care they deserve and want.

Chester County Family Dentistry is a dentist West Goshen patients feel confident in seeing and enjoy visiting. Our friendly staff will openly communicate with you about everything from procedures to payment plans. Our dentists are committed to keeping you in the loop about the work they do on your mouth in the office as well as their expectations of you at home. Good dental hygiene practices at home will help your visits be more enjoyable and will help keep your teeth and gums at an optimal health level. Our staff will discuss what your daily dental practices should look like and will be happy to answer any questions you may have about your dental health.
Book My Appointment
610-431-0600