Dental Office West Chester, PA
The Dental Office West Chester PA Clients Rave About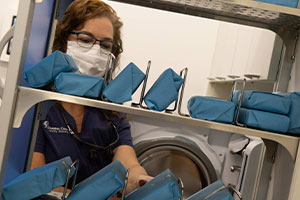 Are you looking for a new dental office West Chester PA residents recommend? Why not check out Chester County Family Dentistry located just next to the Chester County Hospital? When you choose Chester County Family Dentistry as your dental office in West Chester PA, you can be sure that you are choosing the best dental office around! We offer all the dental treatments you need in a friendly, welcoming, and yet professional environment. Our staff is not only highly trained, but also extremely experienced with patients of all ages and we truly love what we do! Our conveniently located, nearby dental office will have you feeling comfortable and confident about your dentist visits. We care about each of our patients like they're family and we treat each one with respect.

Procedures are always clearly explained and discussed and treatments will never be pushed onto you. We believe that our patients deserve honest and clear communication about the treatments they're receiving and how much they're going to cost. All decisions will be made within the positive and professional doctor/ patient relationship that we strive to develop and maintain with all of our patients. You can be sure that you will be educated and informed, not only about the in office procedures, but also about how to best care for your teeth at home!

The dentists, hygienists and other staff members who work out of this dental office West Chester PA are serious about helping you obtain the best smile possible. A wide variety of treatment plans will be available to you, but as stated earlier they will never be forced on you. With these kinds of options and your complete freedom of choice, Chester County Family Dentistry is able to ensure patients a positive visit to our dental office in West Chester PA – every single time! Visit our website and check out our patient testimonials and receive even more detailed info about our office policies, atmosphere and procedures.
Book My Appointment
610-431-0600