CCFD & Treating our Paoli Dental Patients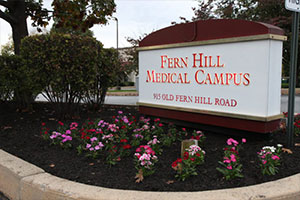 Did you know that the plaque on your teeth can contain more than 300 different species of bacteria? Or that the average person only spends 48 seconds a day brushing their teeth? This Paoli dentist recommends at least 3 minutes twice a day. One last statistic – more than 75% of American suffer from periodontal disease, the leading cause for tooth loss in people over 35, and don't always know it. But the good news is that gum disease is easily treated and prevented. Don't wait – call our office to schedule your routine cleaning today!

Our family friendly Paoli dentist office always seeks to put the patient first. Our modern approach to dentistry and technology means that we use all the latest technologies available. But we haven't lost our personal touch. You and your family are why we are here – we think bedside manner is still important in this day and age. We know that just like us, you are a hardworking and busy individual. We always seek to schedule appointments when they are convenient for you and your family. We open early on Mondays, Thursdays, and Fridays, in case you want to come in for a quick appointment before work. We also open early on Saturdays in case you want to fit the kids in for a cleaning before you head off to soccer practice.

If you're looking for the best dentist in Paoli, you've found us! Head on over to our website to view many testimonials from happy patients who bring their family members to us on a regular basis. We currently have space and time for new patients, so don't hesitate to call and schedule an appointment. If finances are a concern, you can call our office staff with any questions you may have. We take patients both with and without insurance, though our financial guidelines are different based on your insurance plan.
Book My Appointment
610-431-0600