The Best Dentist West Goshen PA Patients Trust
Why West Goshen Patients Who Choose CCFD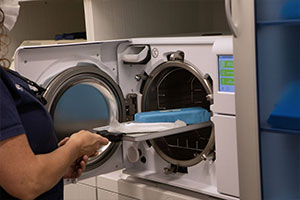 Could you and your family benefit from receiving care from the best dentist West Goshen PA has to offer its residents? If so, it is time to contact the offices of Chester County Family Dentistry! This family friendly dental practice has been offering quality services to their patients from near and far for the past several years. At our office you will be met by some of the friendliest faces in the field of dentistry. Your needs and goals will be our top priority as we seek to provide you with the best possible smile for your health and your looks.

With the best dentist in West Goshen PA you can always expect to receive the best quality care available in the region. We strive to meet all of our patients' expectations and go above and beyond. We do so by helping them make the most of their insurance policies and payment plans to get the most from their dental care. We want our patients to be able to get the smile they deserve without it becoming a stress on their finances.

Chester County Family Dentistry provides services in several fields of dentistry including: cosmetic and periodontal. Our dedicated team of dentists are continually advancing in their careers and honing their skills and experiences to better serve their patients. The technology and equipment available for dentists is always evolving and we want to stay ahead of the curve. This never replaces our focus on a gentle, caring touch. The best dentist West Goshen PA patients can receive care from always ensures comfort. We want all of our patients to feel totally at ease and valued in our office.

To learn more about our practice, schedule an appointment or set up a time to just come in and visit, please contact us now!
Book My Appointment
610-431-0600