The Best Dentist West Chester, PA Has to Offer
CCFD Loves their West Chester Patients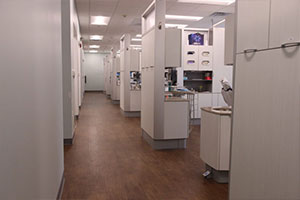 When it comes to finding a new dental practice for yourself and your family, it is important to ask the right questions. Do they offer a wide variety of services to fit your whole families needs? Are they dedicated to making your visit a positive, pleasant experience? Do they have a professional and experienced staff, ready to help you achieve your best smile? For Chester County Family Dentistry, the answer to all of these questions is yes, setting them apart as the best dentist West Chester, PA has to offer.

At Chester County Family Dentistry, both hygienists and dentists use the latest technology to ensure that you get the best of a wide range of services. From standard cleanings to tooth replacement, x-rays, or cosmetic care and whitening, each procedure is aimed at helping you to attain your healthiest and most beautiful smile. Furthermore, each process will be explained thoroughly, so that you can be an educated participant in conversations about your care.

Patient education is just one of the many ways that the best dentist West Chester, PA has to offer ensures that each visit is positive and pleasant. Fully understanding your options regarding dental health helps to relieve anxiety and ensure that you are confident throughout your visit. Additionally, CCFD staff are dedicated to creating a family-oriented atmosphere that treats each patient as they would their own family.

The dentists, hygienists, and staff bring together years of experience and dedication to provide the highest level of service for each patient. They continue to attend educational conferences in order to bring you the latest in dental care. For your convenience, these professionals are readily available to you for both routine appointments and also emergencies; Chester County Family Dentistry offers the most patient care hours available in Chester County.

For more information about the best dentist West Chester, PA has to offer, contact us today!
Book My Appointment
610-431-0600