The Best Dentist Office Exton, PA Offers
CCFD Cares for their Exton Patients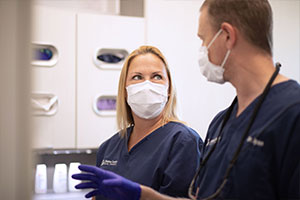 Chester County Family Dentistry operates the best dentist office Exton, PA has to offer its residents. Our reputation for providing family-friendly, top quality services has come through the years and we are so excited to have provided so many patients with positive experiences. We look forward to grabbing hold of the opportunities we have on a daily basis to continually uphold our reputation, develop new relationships with new patients and provide the best possible care available in the region to old and new patients alike.

Patients love the best dentist office in Exton, PA for so many reasons. Many find that here they can be totally at ease, not subject to sales pressure and reassured about the decisions they make as a team with their doctors. Patients also are constantly telling us how grateful they are for the way we make clear communication a top priority in our office. We realize that many people have had negative experience elsewhere at offices that may not have done the best job explaining procedures and options. We want all of our patients to be directly involved in the care they receive at our office. That is why patient education is at the top of our list of priorities.

Our office itself is designed to foster this all important trust between patient and dentist. Cleanliness and obvious care for equipment and office space make it clear to our patients that we take our jobs seriously and are passionate about giving them the best possible experience.

The best dentist office Exton, PA has to offer is always accepting new patients. To learn more about our office, staff, or services or to schedule your first appointment, please contact us today! We look forward to meeting you and your entire family.
Book My Appointment
610-431-0600