The Best Dentist Office Downingtown Offers
CCFD loves our Downingtown Patients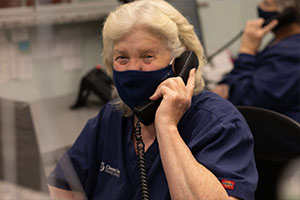 Chester County Family Dentistry is the best dentist office Downingtown has to offer. This practice faithfully serves families from Downingtown and surrounding regions with the highest quality care. Our approach to providing great dental care is to ensure that every patient, no matter his or her age, always feels comfortable and welcome in our office. We accomplish this goal by treating each of our patients with the utmost respect and truly valuing their voices. When we work with patients through any treatment plan, we think of our efforts as teamwork with them to accomplish the very best results. Your opinions, concerns and questions will always be listened to at the best dentist office in Downingtown.

Here you can expect every procedure to be fully explained, and thorough knowledge of and help with insurance plans and overall friendly attitudes and helpful advice. Our staff knows the importance of providing a safe place for quality dental care to take place in. That's why the best dentist office Downingtown has to offer is fully equipped with the latest technology and tools and always extremely clean. We also provide things like Wi-Fi and great music to help our patients relax during visits.

Finding the perfect dentist to fit your families needs is an important task. We hope to simplify things for you by providing a wide range of services and caring for all age patients. We love treating every member of the family and focus on making our office and our services family friendly.

For all your dental needs, from basic cleanings to cosmetic procedures and orthodontic care, check out Chester County Family Dentistry. Call now to schedule your first appointment. Our receptionists will be happy to schedule the most convenient time for you. We look forward to hearing from you soon!
Book My Appointment
610-431-0600